The hotel
La Villa Sainte Anne definitely embodies the cornerstone of touristic development on the island. The three stars hotel restaurant overhanging the Place d'Armes is located inside Porquerolles village and is one of the most ancient hotel on the island.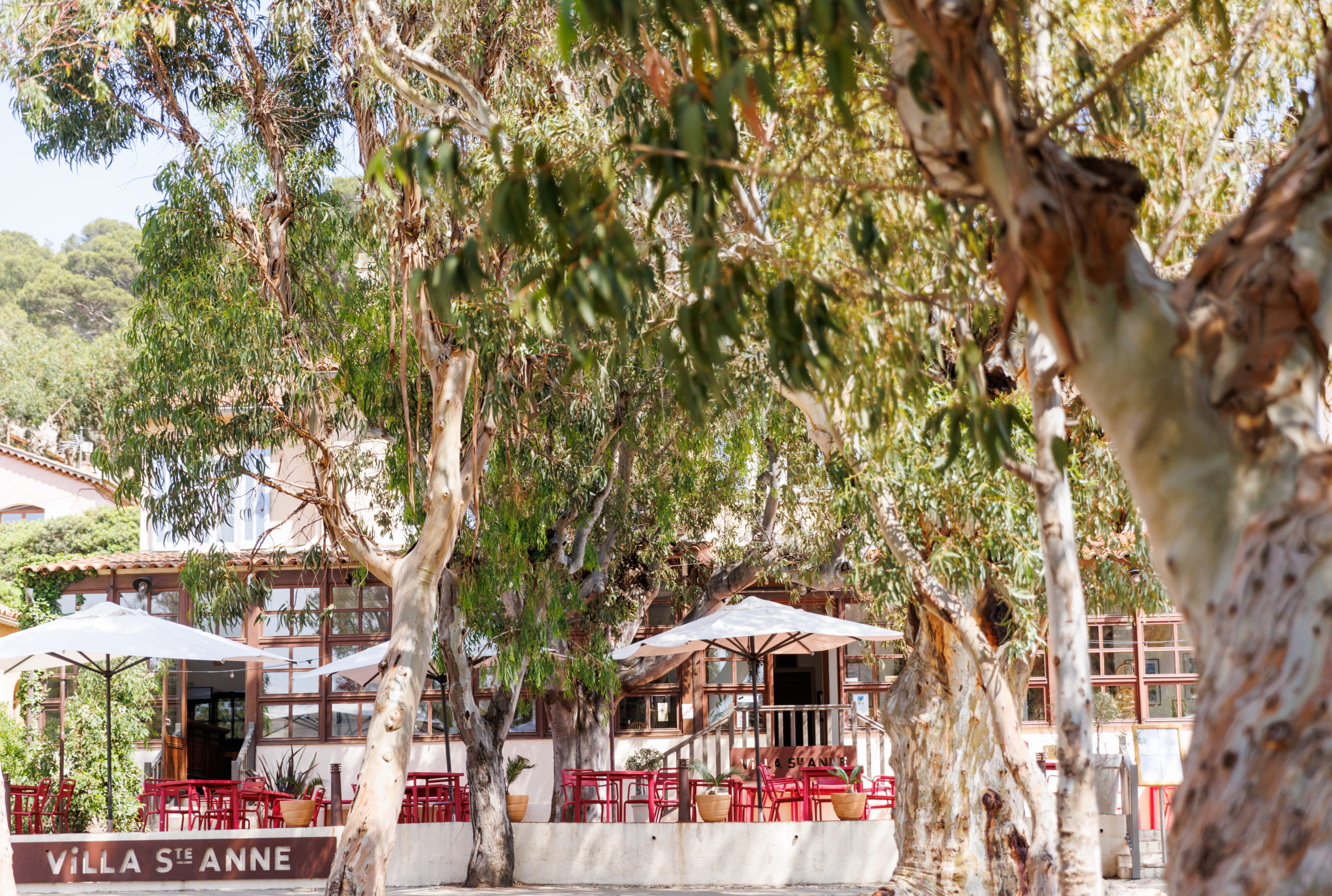 A historical hotel
Sainte Anne Hotel was built by Abbé Bozon to develop and increase the wealth of the diocese. Saint Anne boarding house was built near the church carrying the same name and is now classified as historical monument.
The hotel improved in several ways over the years. As of now, la Villa Saint Anne counts 25 bedrooms, two indoor restaurant rooms, a courtyard and a big patio.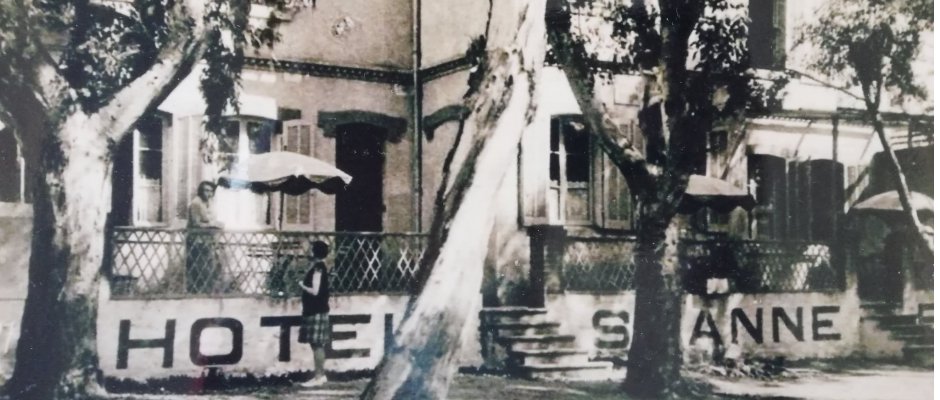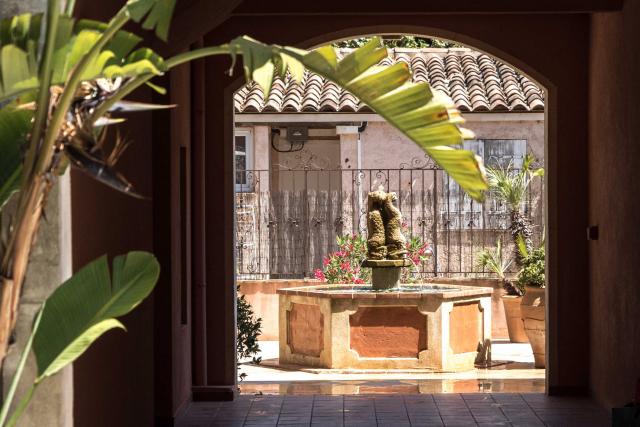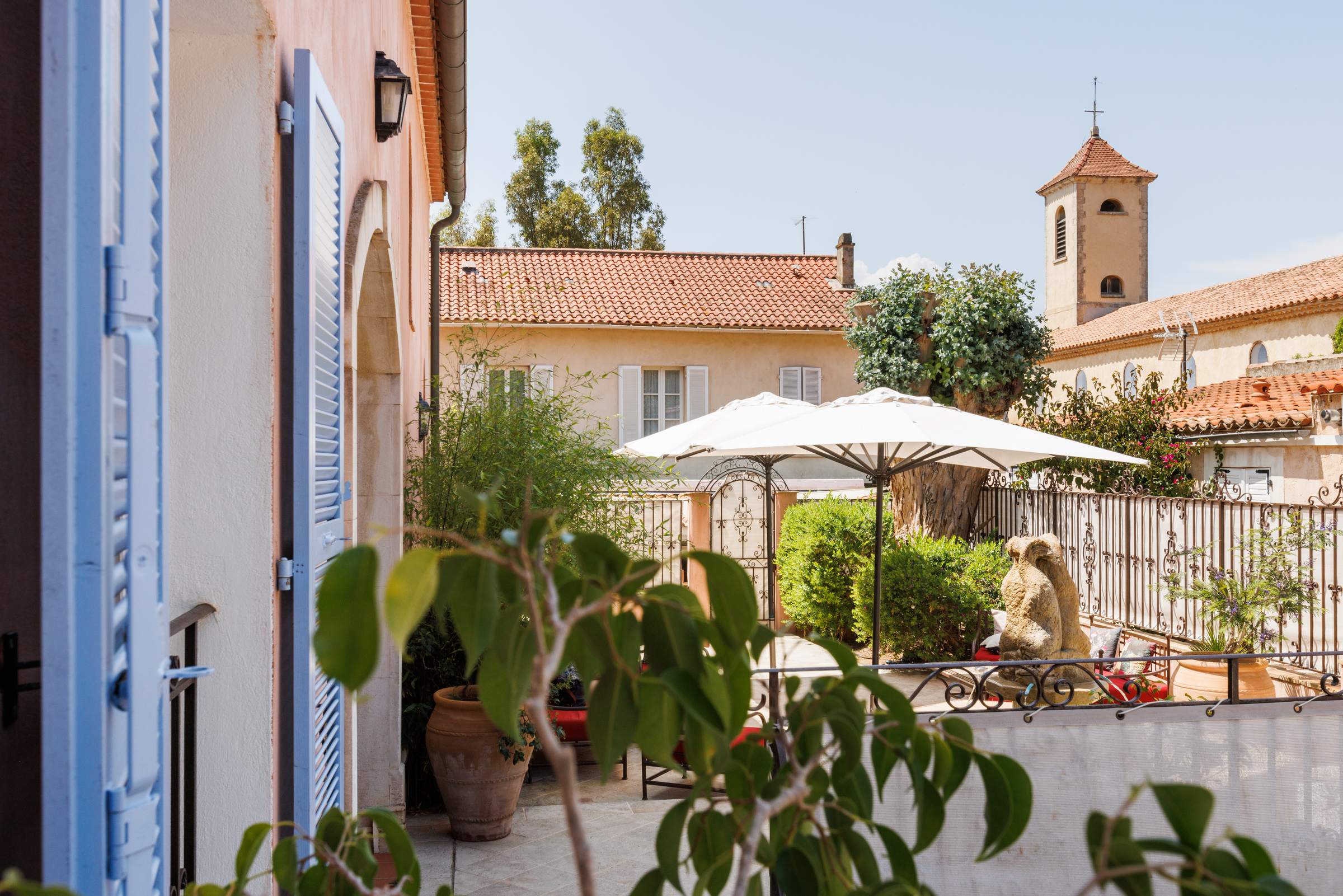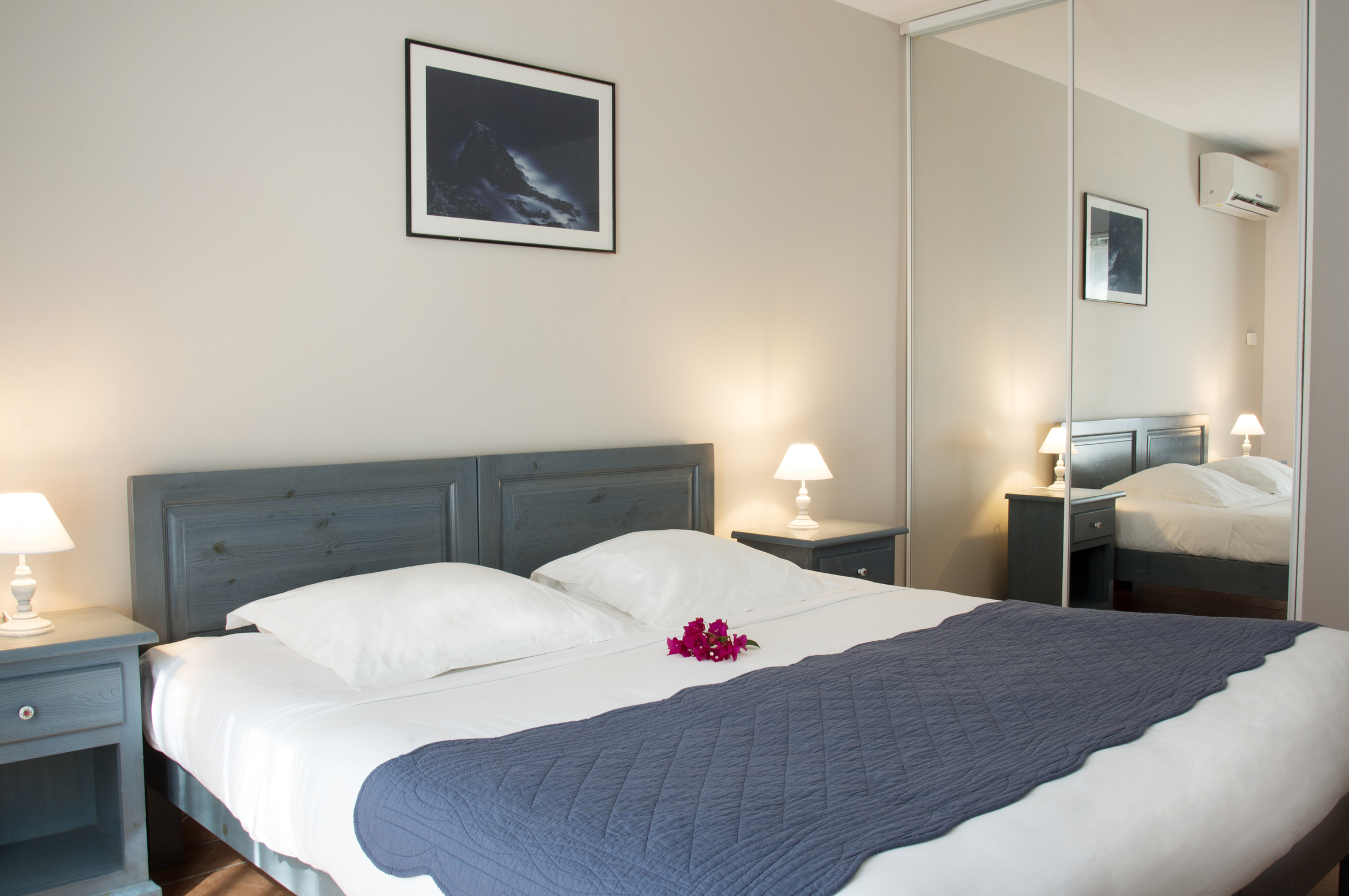 Supérieures bedrooms
Those bedrooms are more spacious and can welcome up to three people with a guest bed. Located either on the ground floor or on the first floor, they offer a gorgeous view on the pine forest.
La Villa Sainte Anne's south wing was built in 2002. Supérieures rooms are located there.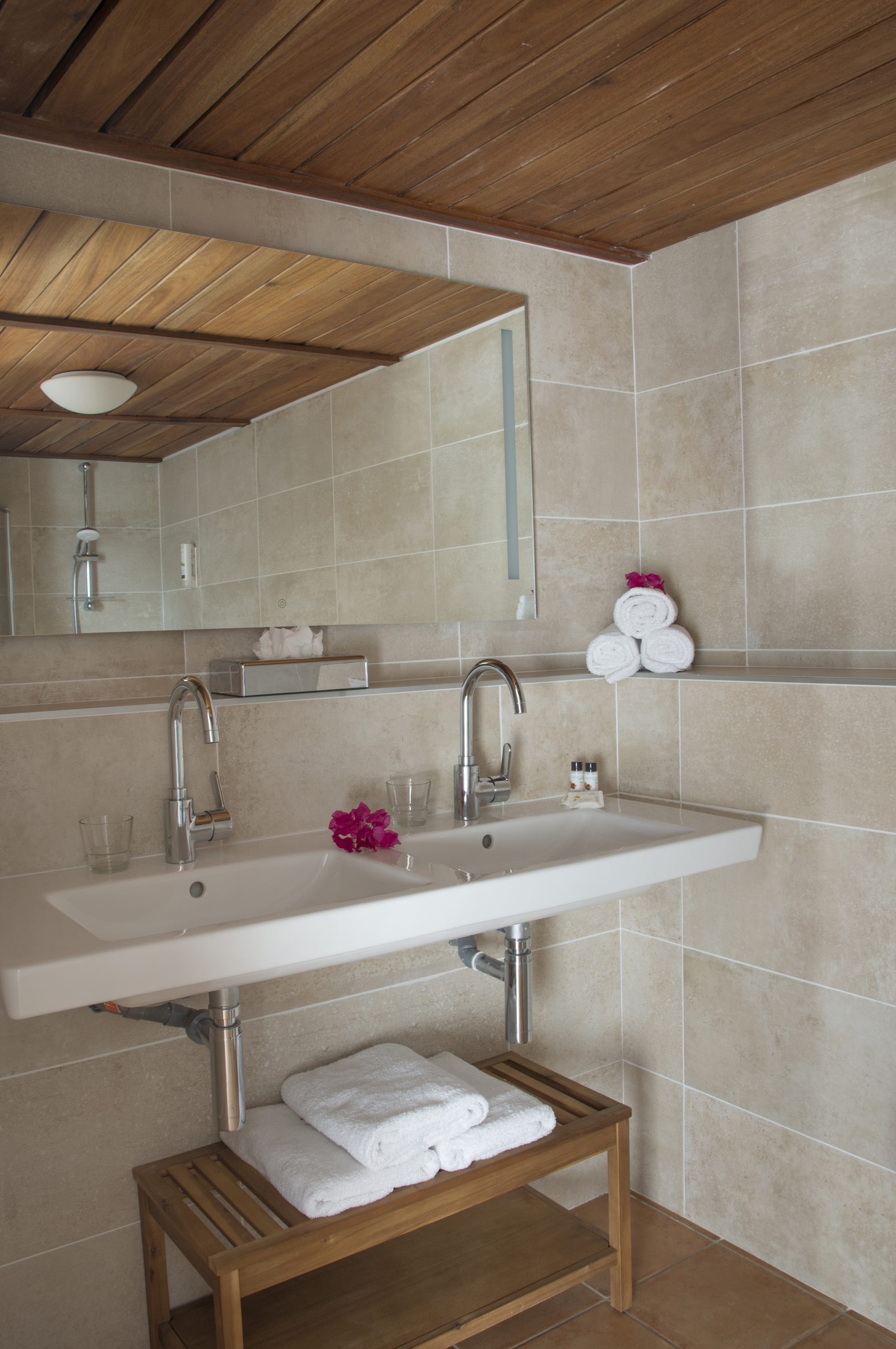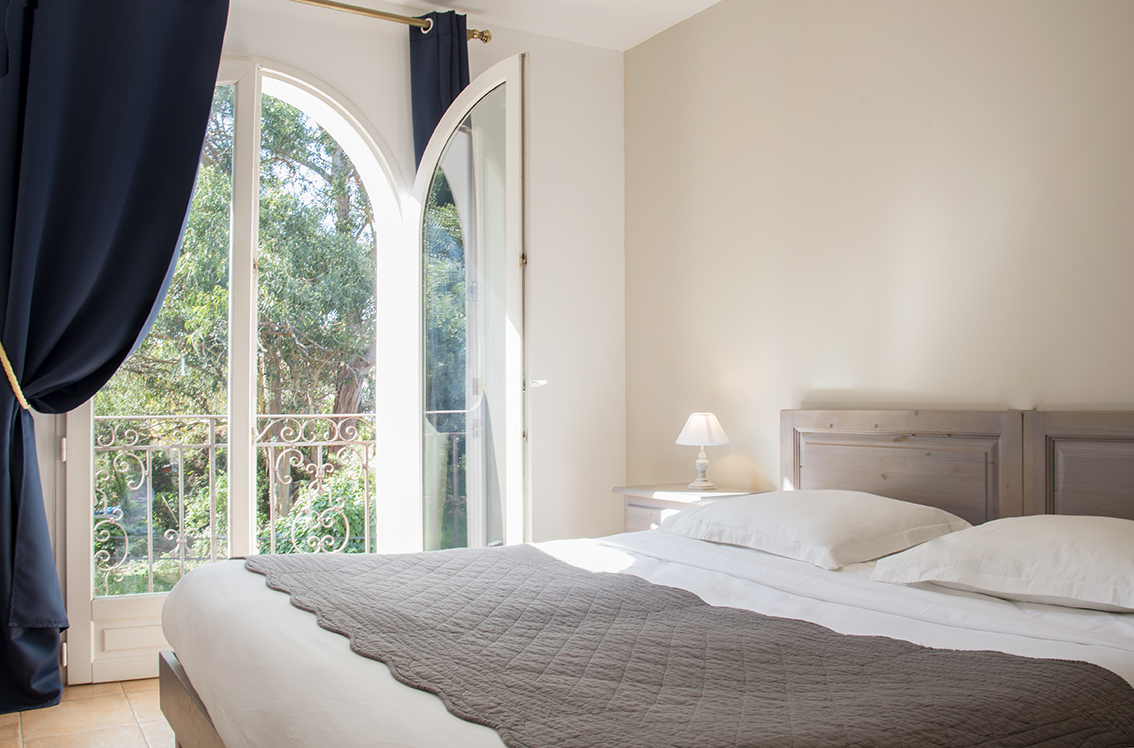 Traditions bedrooms
Traditions bedrooms are located on the first floor of the hotel historical wing and can welcome two people. They offer a unique view on the Place d'Armes or the lovely courtyard.
Familiales bedrooms
Familiales bedrooms are designed to welcome 4 people. Please, note that the hotel has 2 bedrooms equipped for people with reduced mobility. Nonetheless, we have to remind you that the architecture and the location of the establishment may appear as a difficulty if you are using a wheelchair.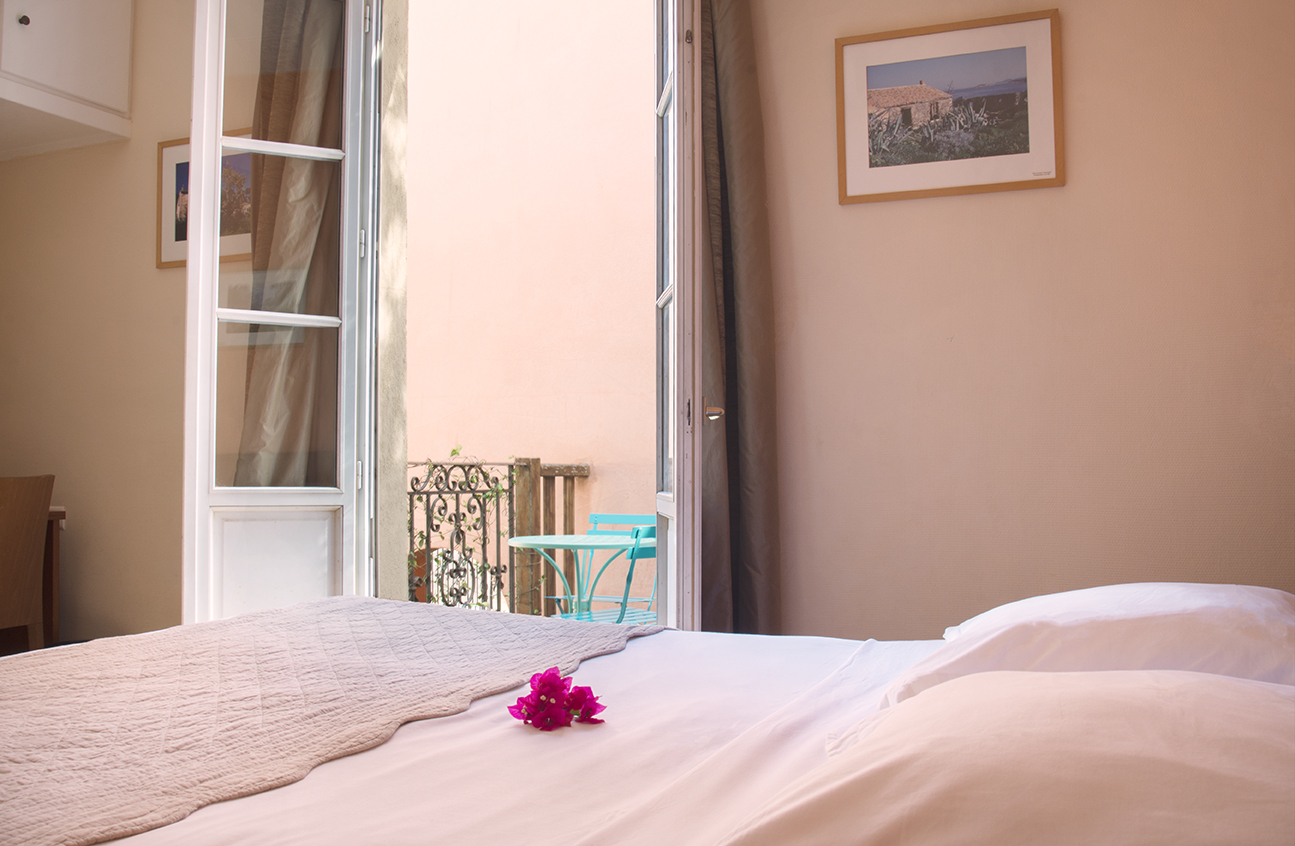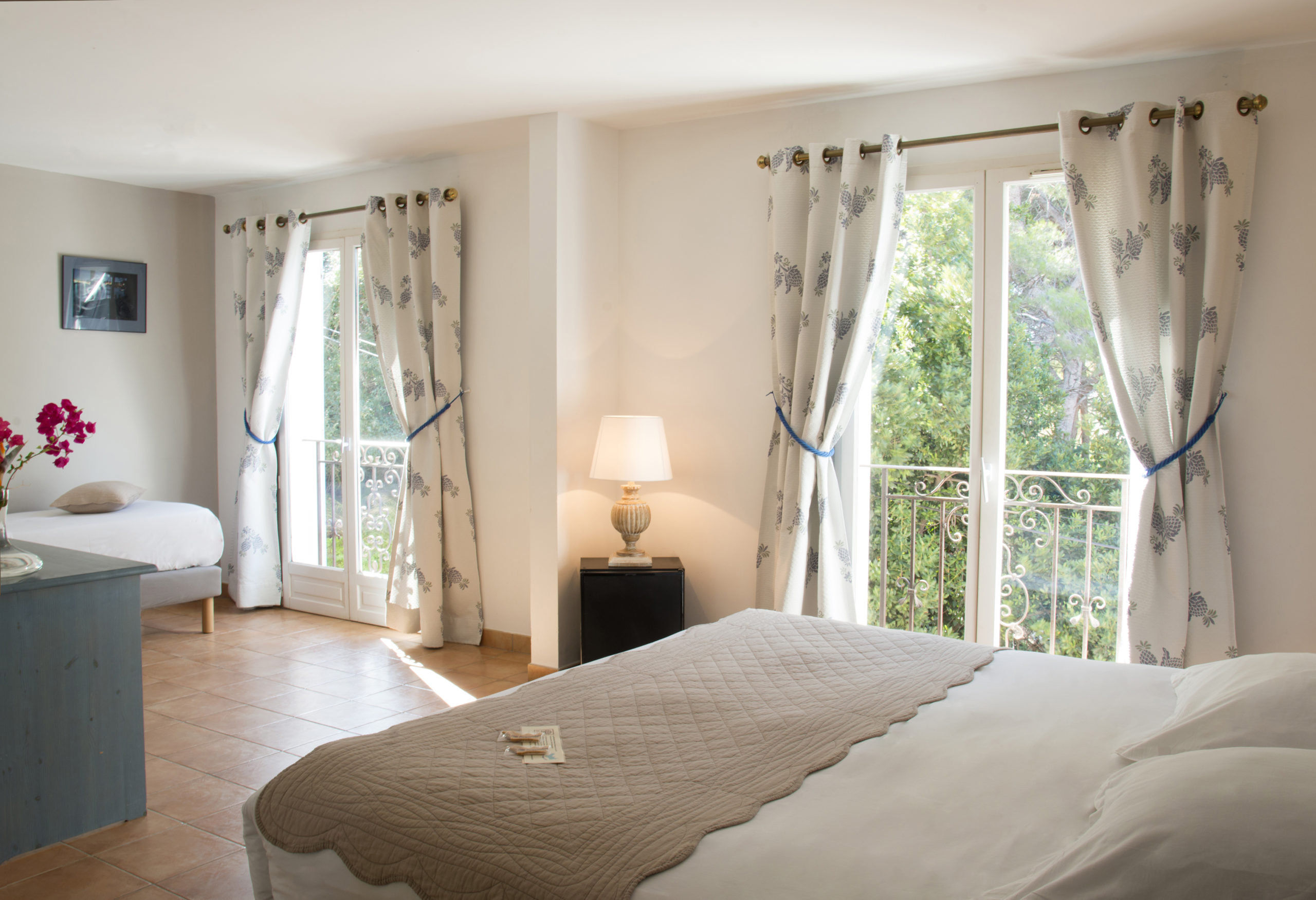 An ideal location
This place appears as the nerve centre of the island. It would take only ten minutes to holiday-makers to go to the splendid beach of la Courtade. They also can rent bikes to discover the island or a boat to explore the idyllic rocket inlets. To fully enjoy the beauty of nature, we also recommend the hiking trails of Parc National de Port-Cros.