Porquerolles
The preserved beauty of a naturel jewel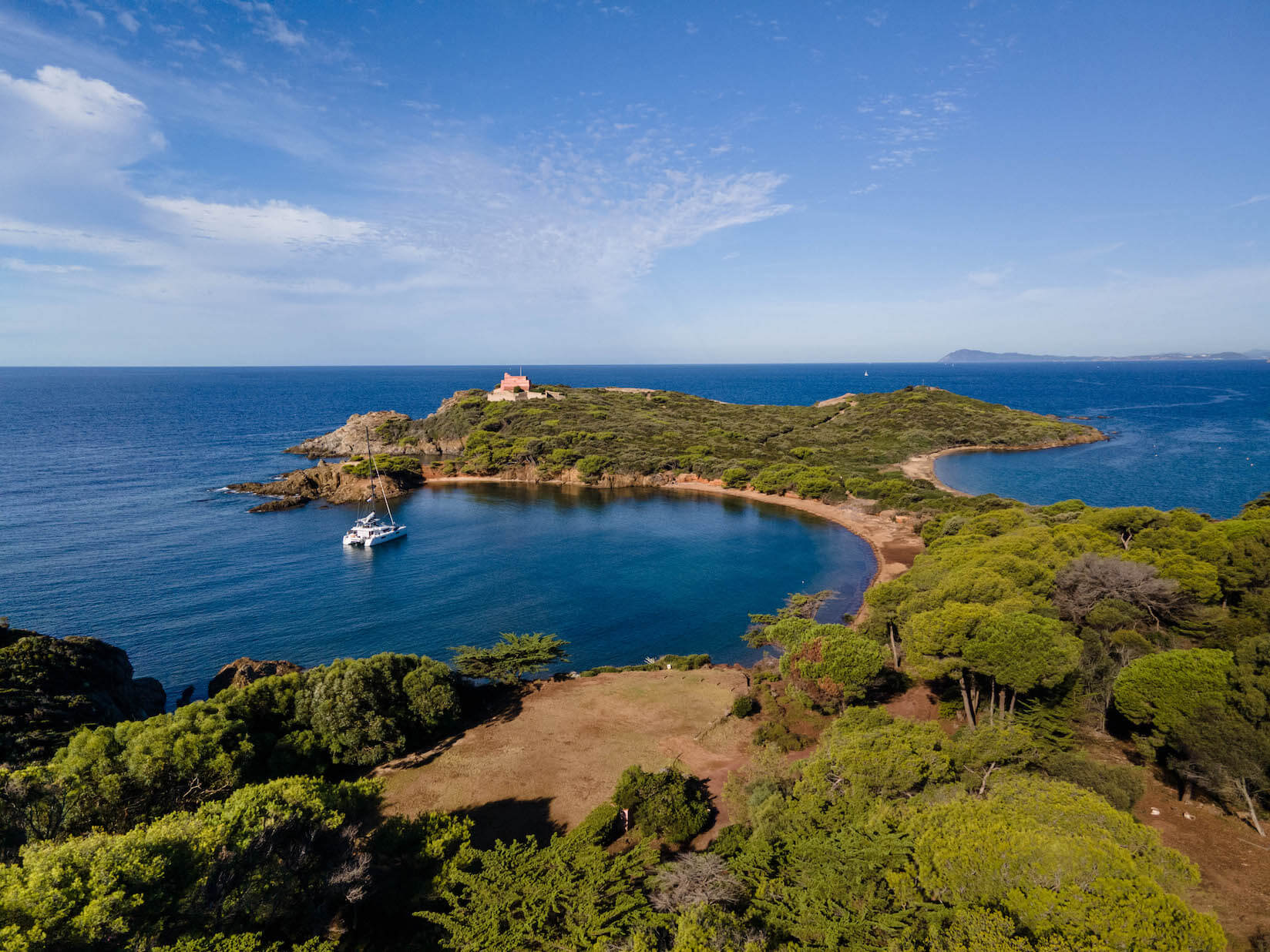 The archipelago of the Îles d'Or
Porquerolles is the largest territory of Îles d'Or archipelago spreading from 7km long and 3km wide. With more than 320 days of sunshine a year, it promises its visitors heat and exoticism. The climate invites you to relax and the village is the perfect embodiment of Provence.
A short boat ride is necessary to access Porquerolles. It will allow you to admire the ochre roofs of beautiful houses nested in the lush wild. From their arrival on our island, our visitors can use our land shuttles to get to the hotel: the schedule is regular and given with the booking confirmation email.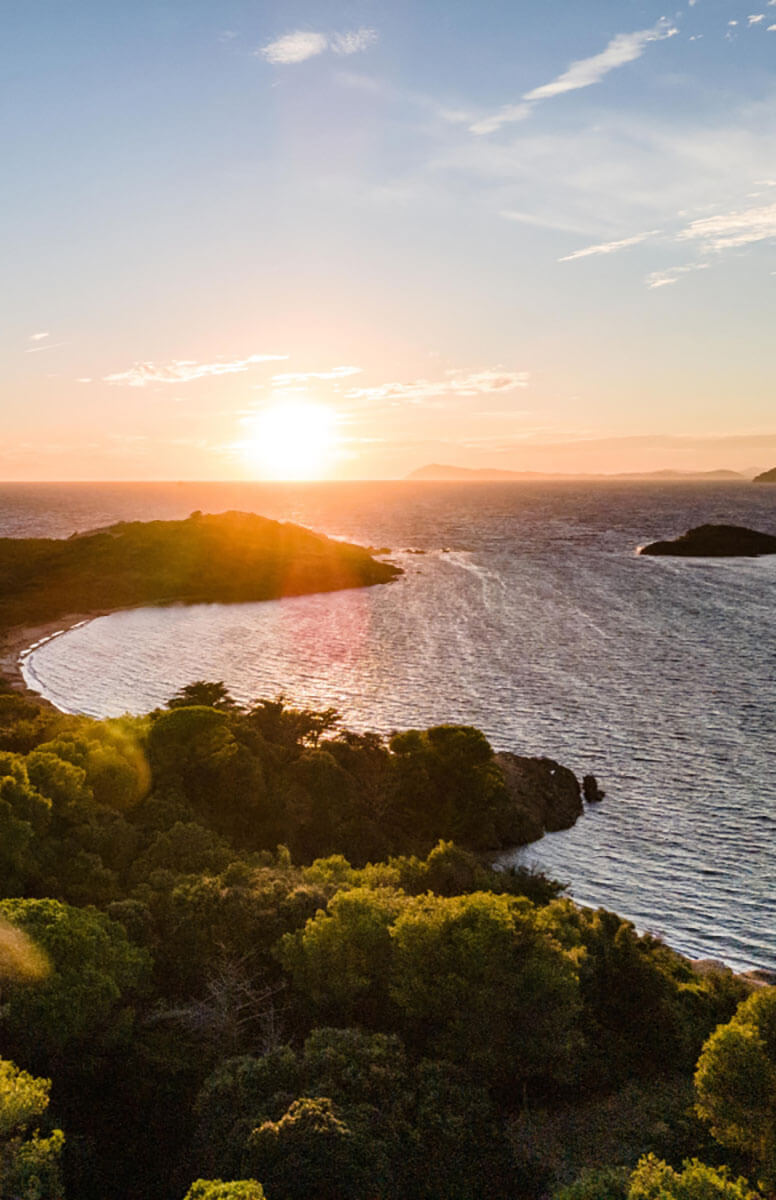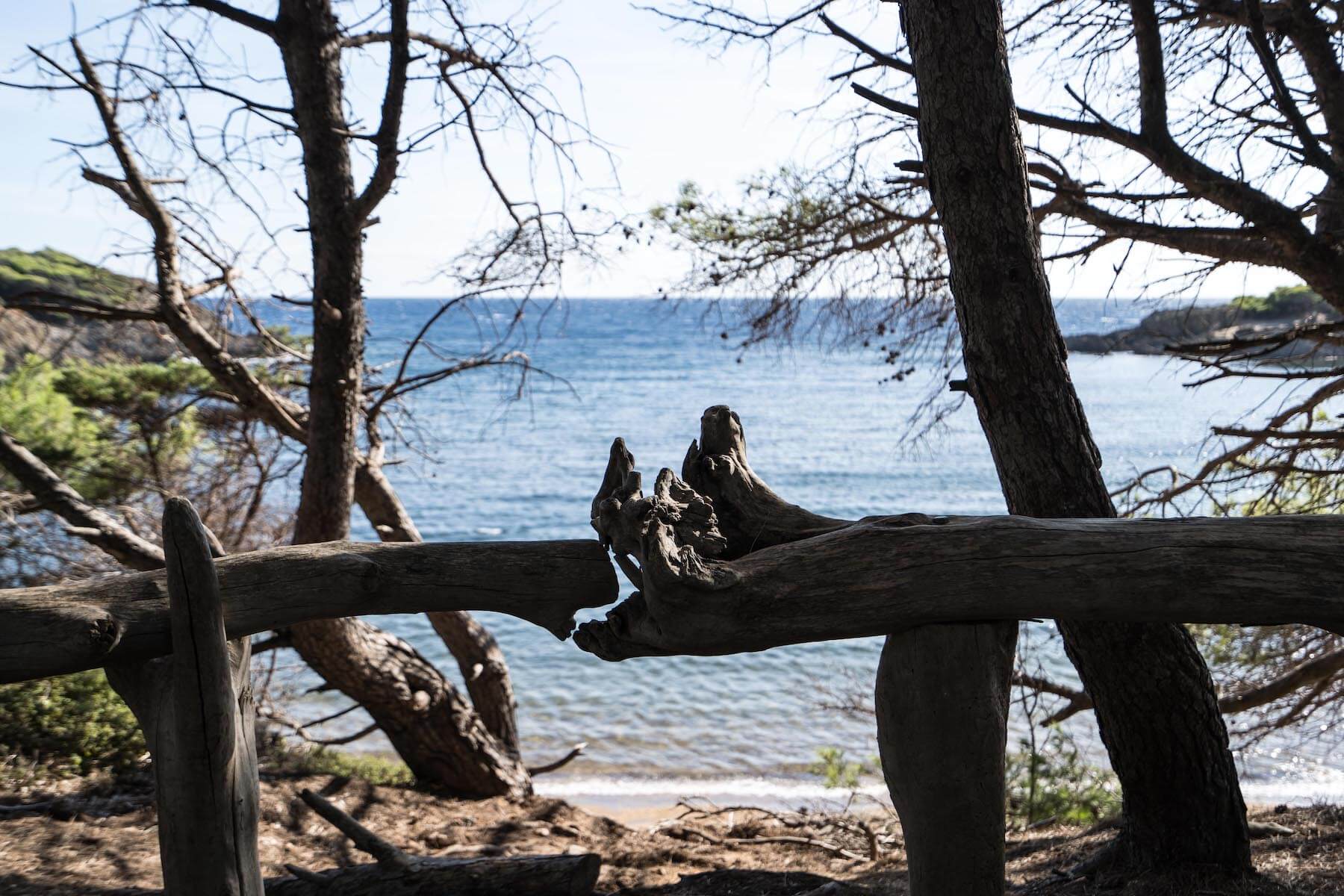 What to do in Porquerolles?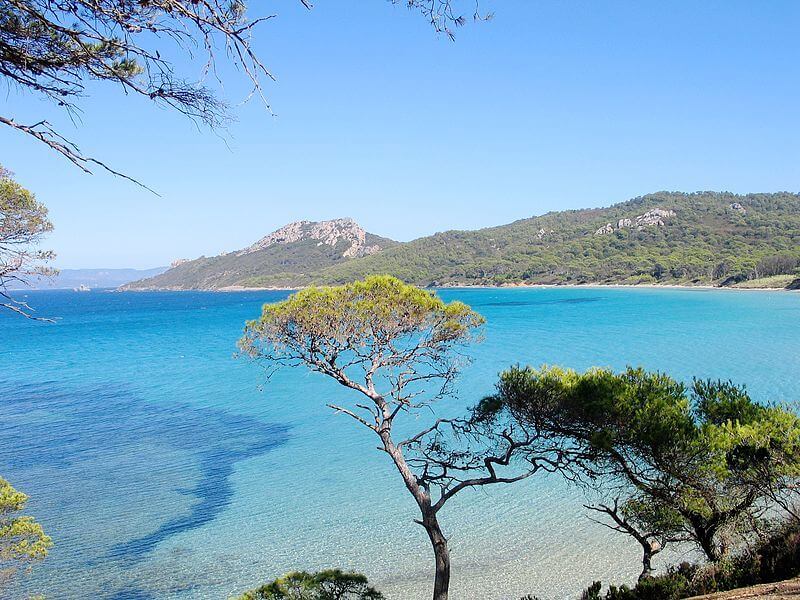 Paradisiacal beaches
La Courtade, Notre Dame, la plage d'Argent and la plage Blanche du Langoustier are four beaches ideal to take a bath, to enjoy snorkeling or to simply relax. Le Mas du Langoustier gives you access to little coves where turquoise water is seemingly endless.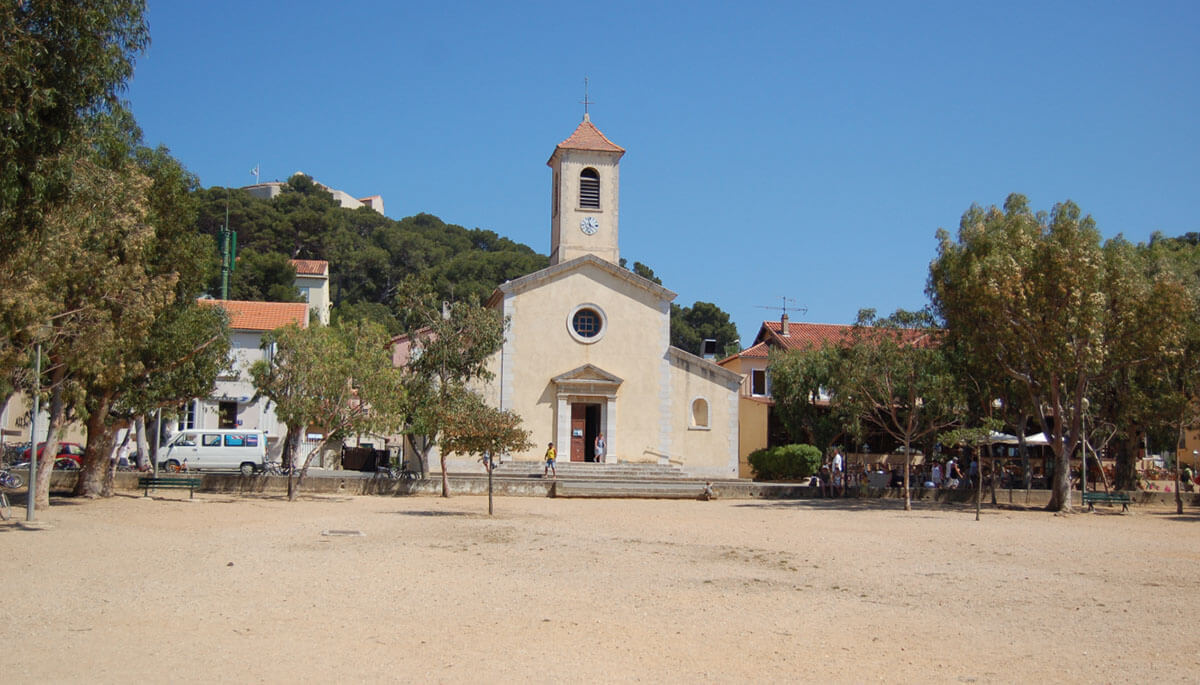 Excursion at the heart of the village
Discover the picture-postcard alleys leading to the Place d'Armes where you can admire the Sainte-Anne church which is classified as a historical building. The access is free.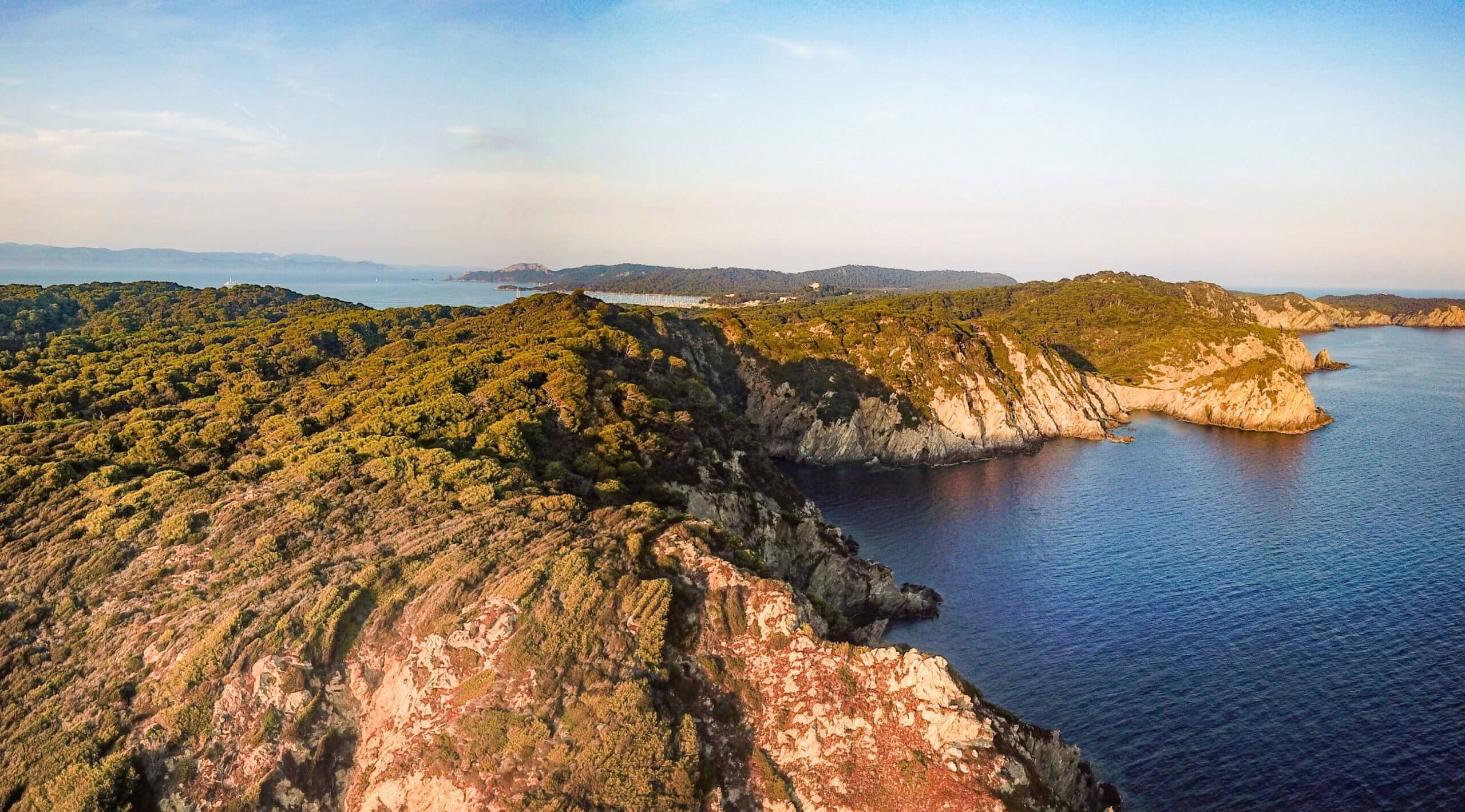 Nautical activities
You can use a boat, a paddle or a jet ski to enjoy the Mediterranean clear waters and discover breathtaking wild rocky inlets. Several scuba diving clubs will allow you to discover the beautiful seabed between Porquerolles and Port-Cros.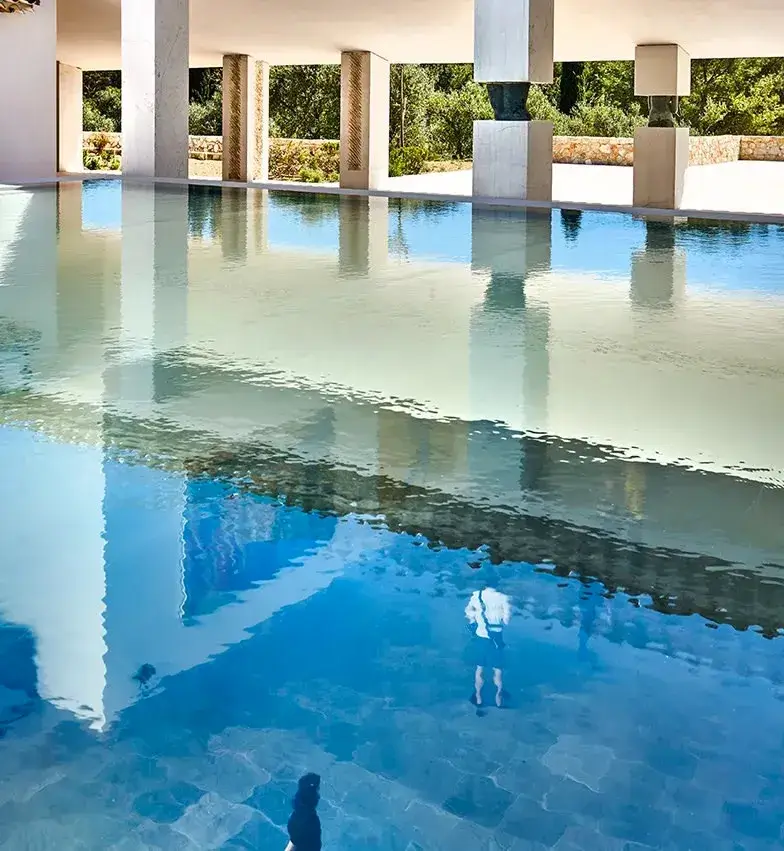 Carmignac's foundation
The Villa Carmignac was created in 2000 by Édouard Carmignac and has been welcoming contemporary art exhibitions since 2018. From April 9th to November 5th 2023, the « l'Île Intérieure »'s exhibition will depict the island condition of the Carmignac's foundation and will make you travel across its gardens and installation.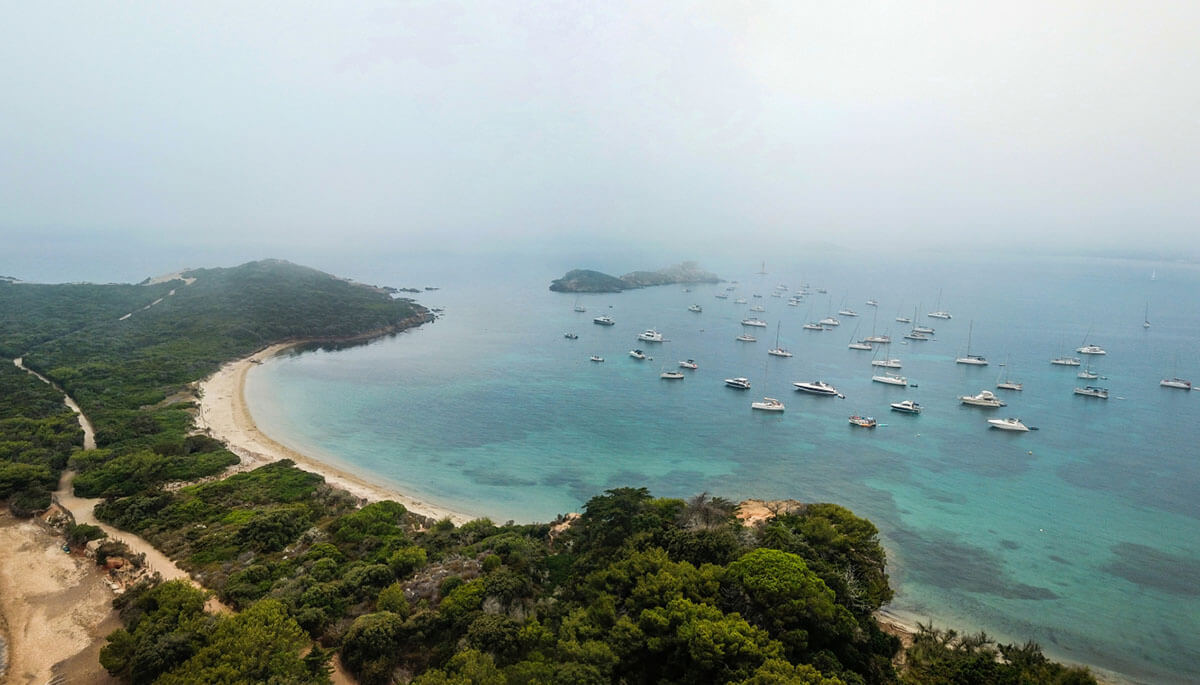 Le Domaine de la Courtade
It was founded by Henri Vidal in 1983 and bought by Édouard Carmingac in 2015. This 35 hectares winegrowing domain spreads between the plains of la Courtade and Notre-Dame. Florence Audibert owns the leadership of it. Tastings and vineyard visits are also offered.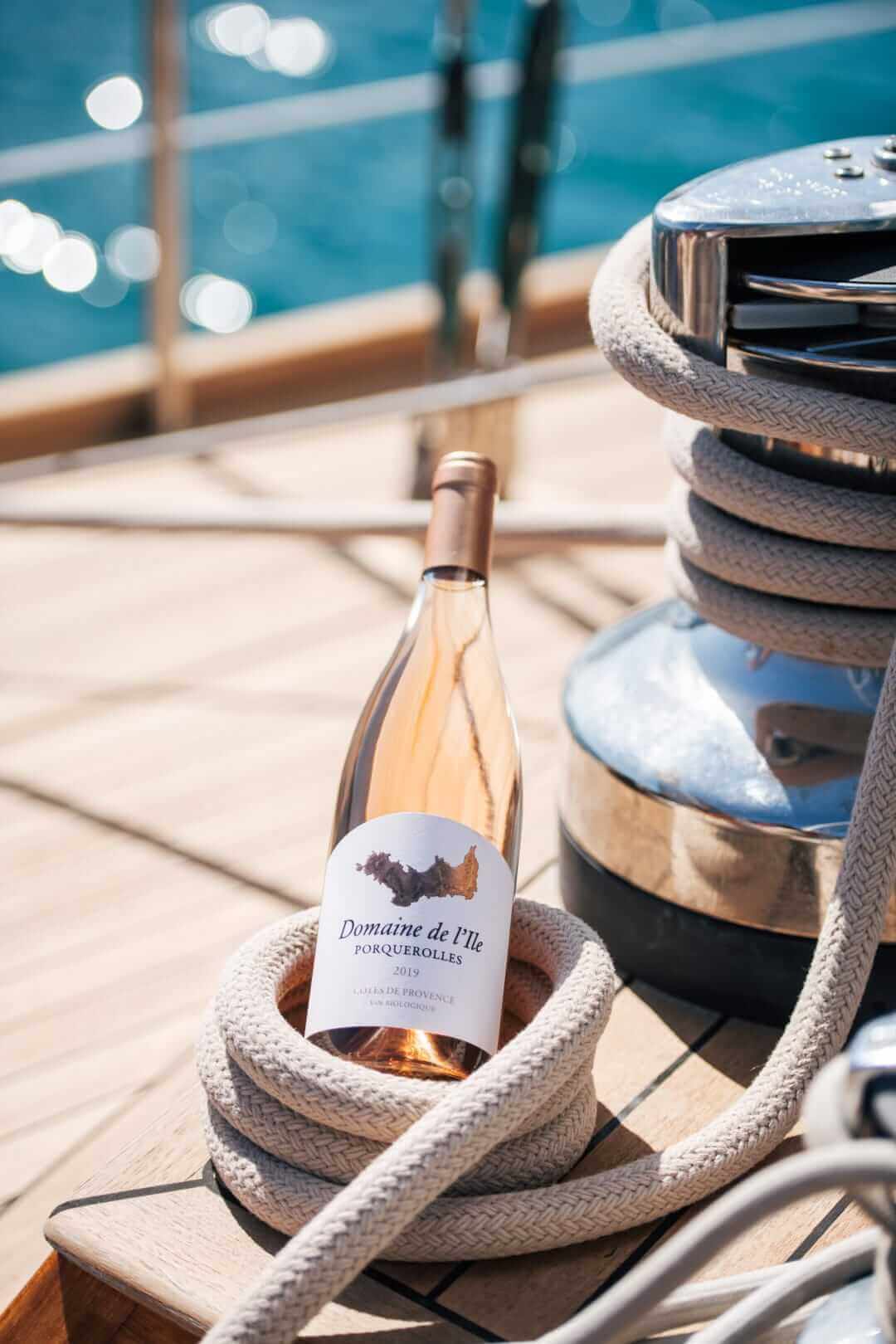 Le Domaine de l'Ile
It belongs to Fournier Le Ber's family since 1912. Le Domaine de l'Ile was bought in 2019 by the Chanel family who cares to give it a new and emblematic momentum. In 2021 it spreads with the acquisition of Domaine Perzinsky, Nicolas Audebert being its conductor.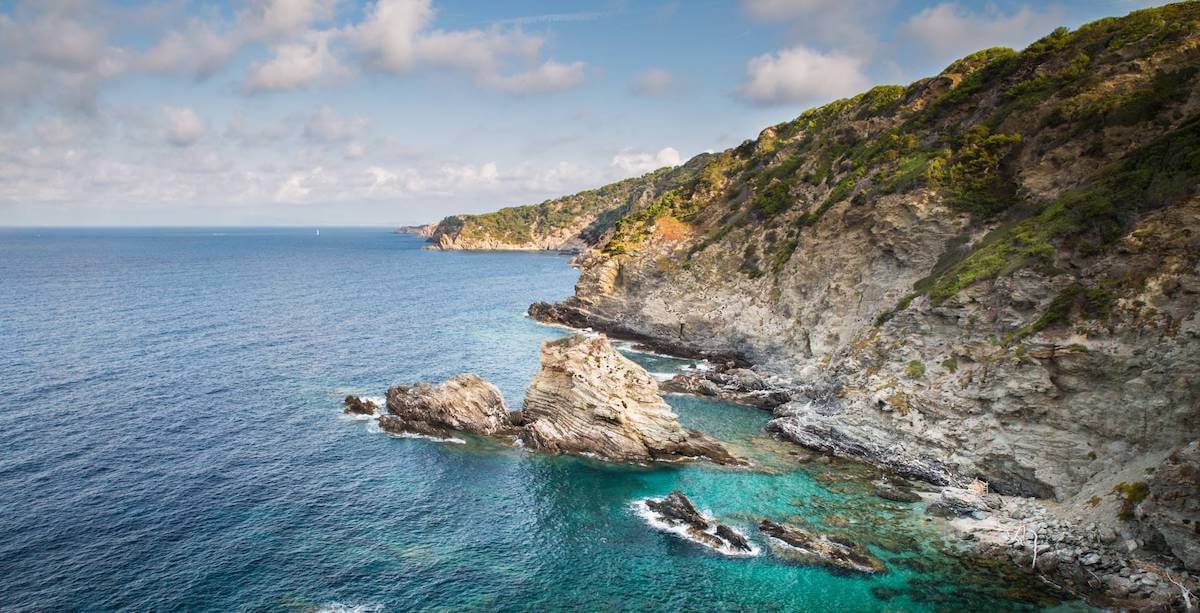 Esprit Parc National
This brand was founded in 2014 by the Parc National de France and gives awards to the brands for their commitment in the local netting, environmentally responsible approaches and the development of a sustainable tourism.

Collège culinaire de France – Restaurant de qualité
Founded in 2011, this collective gathers men and women from all French territories who are committed to make arts and crafts and culinary diversity a sustainable alternative against food standardization.

Maître restaurateur
Created in 2007, this title is the only one given by the State for French restaurant industry. The title puts in legislation a bill of specifications combining professional qualifications, traceability and the seasonality of products. It rewards establishments of excellence and an authentic cuisine.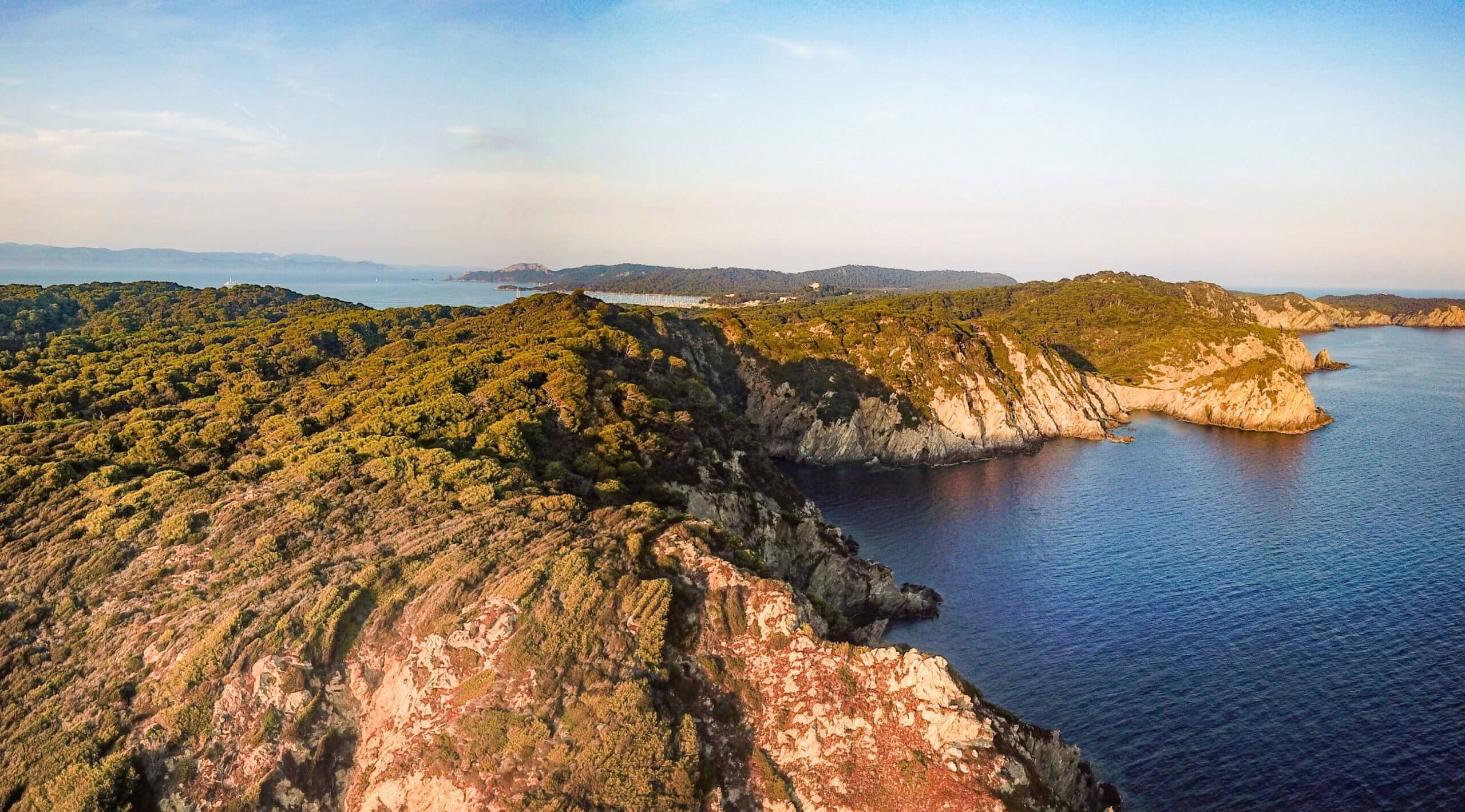 Practical Information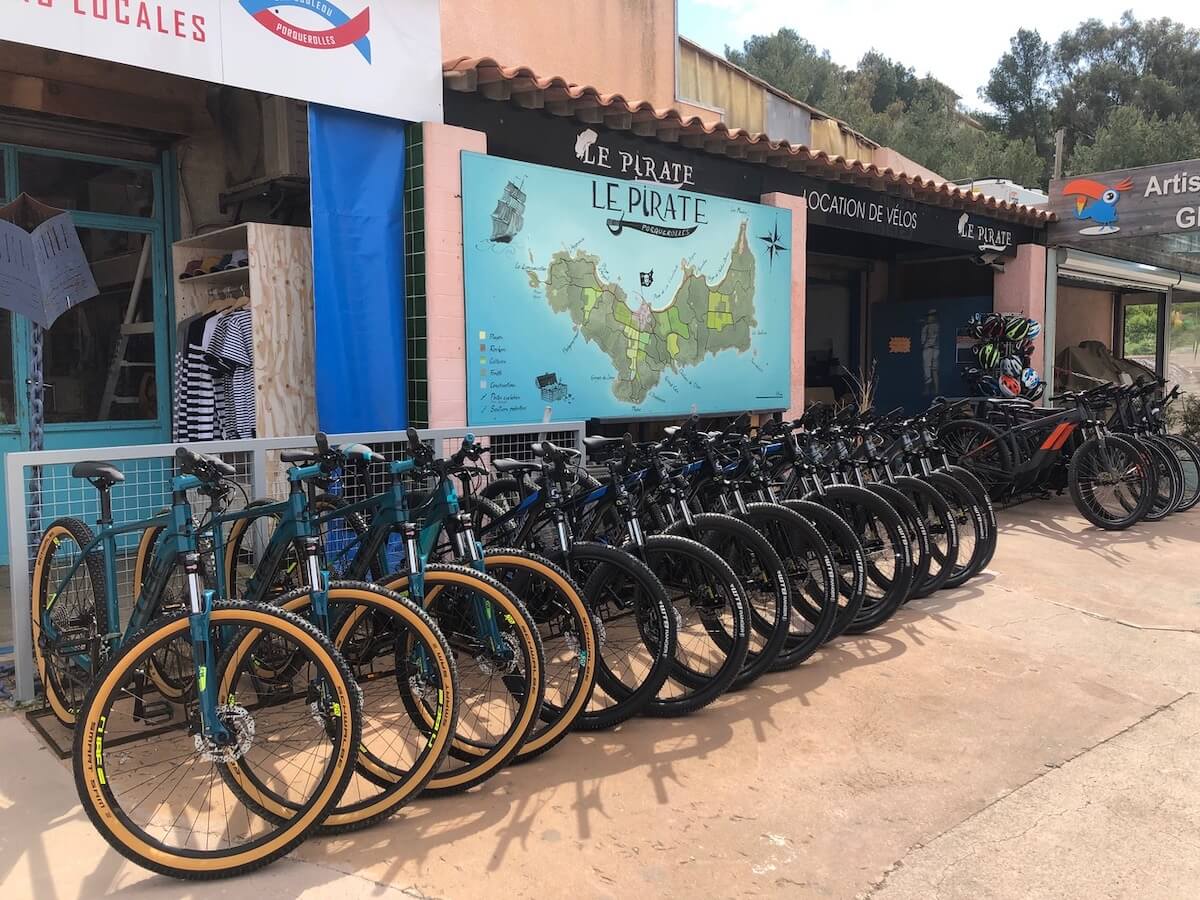 Le Pirate bike rental
This rental is a collaborator of Le Mas du Langoustier and is located on the harbour. It is open everyday and offers you mountain bikes, e-bikes, carts and child seats.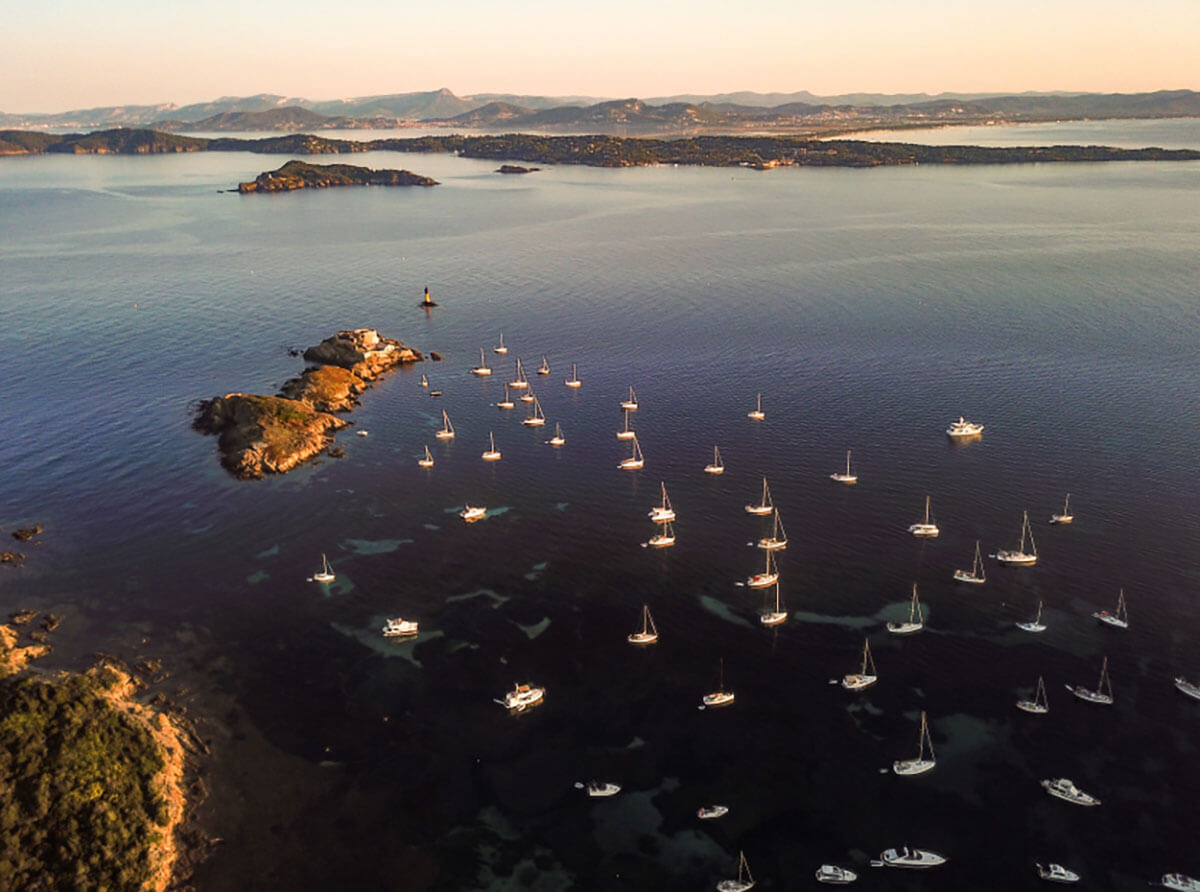 L'indien boat rental
Located on the main dock of Porquerolles harbour, this rental offers semi rigid boats, with or without a skipper, as well as jet ski excursions with an instructor.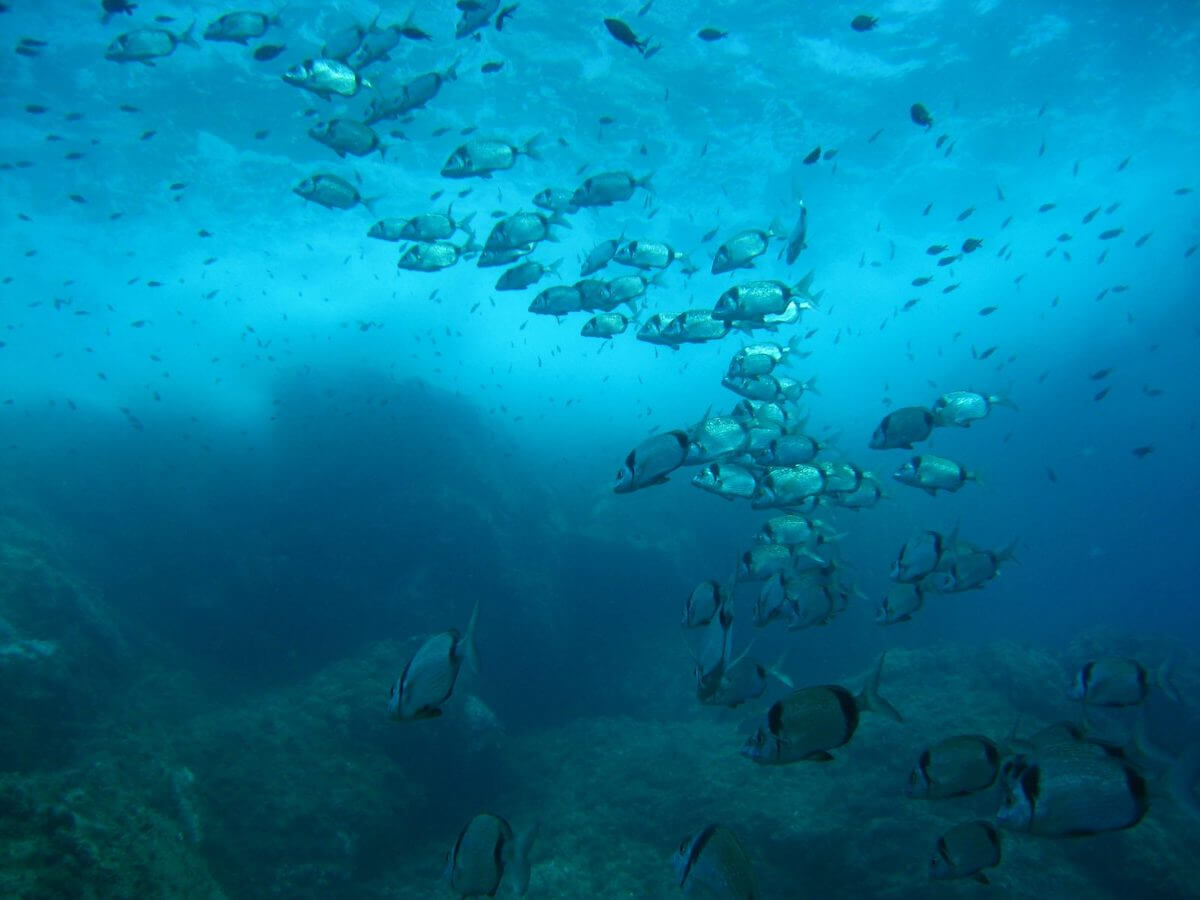 Porquerolles diving
Ready to discover the seabed ? You can be a newbie or an expert, it doesn't matter. The Parc National of Port-Cros and the rocky inlets of Porquerolles offer idyllic divings.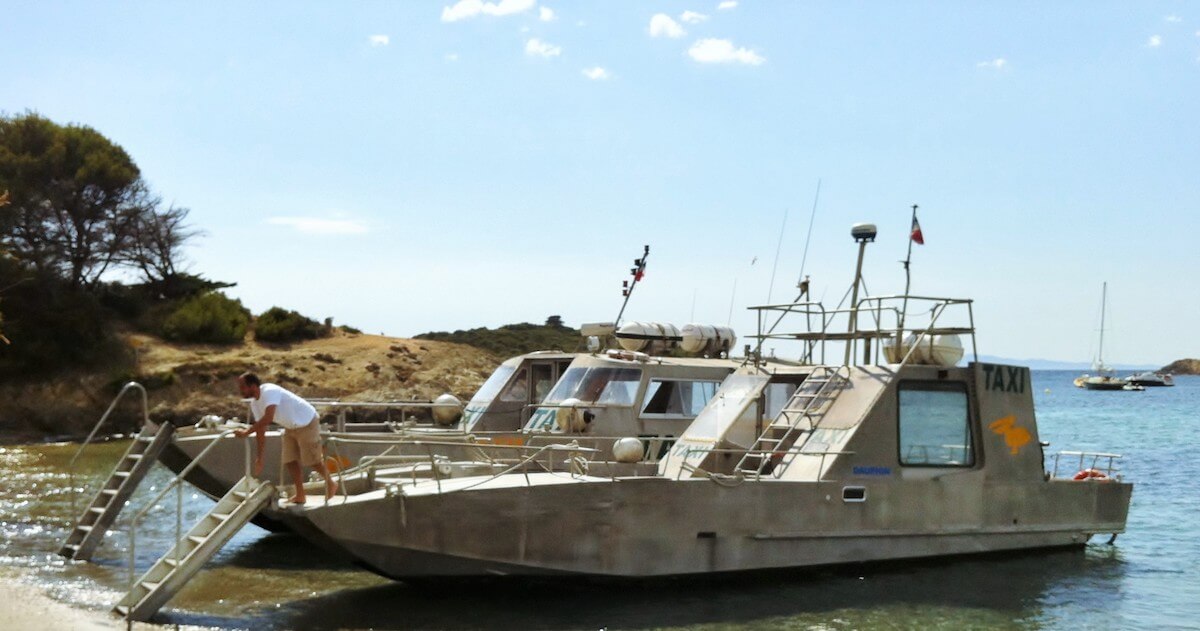 Taxi boat
This naval company serves the Porquerolles' island from the coast, from Toulon to Saint-Tropez. This exclusive boat service will allow you to access the hotel directly from a beach located 200m from there, if the weather agrees.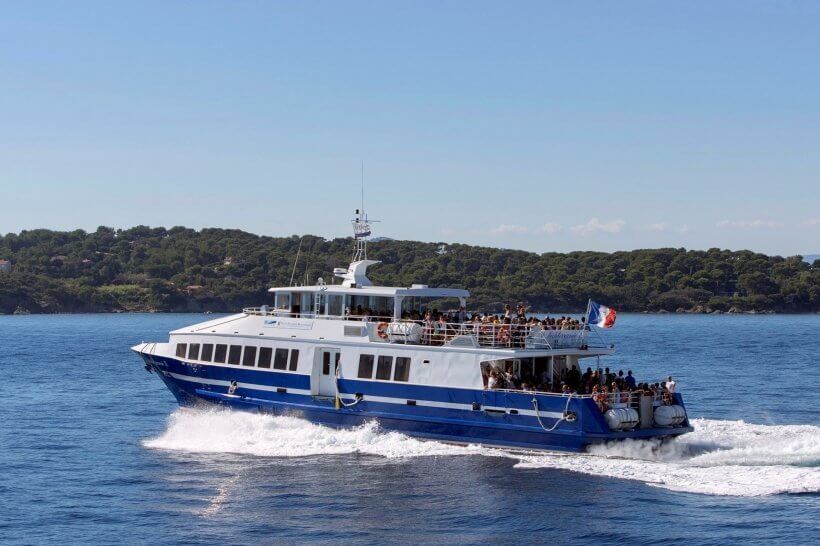 TLV TLM shipping company
This is the main company serving Porquerolles' harbour. It offers a regular shuttle service from the Tour Fondue (Hyères). Duration : 15 minutes. This is the best way to get to the island.