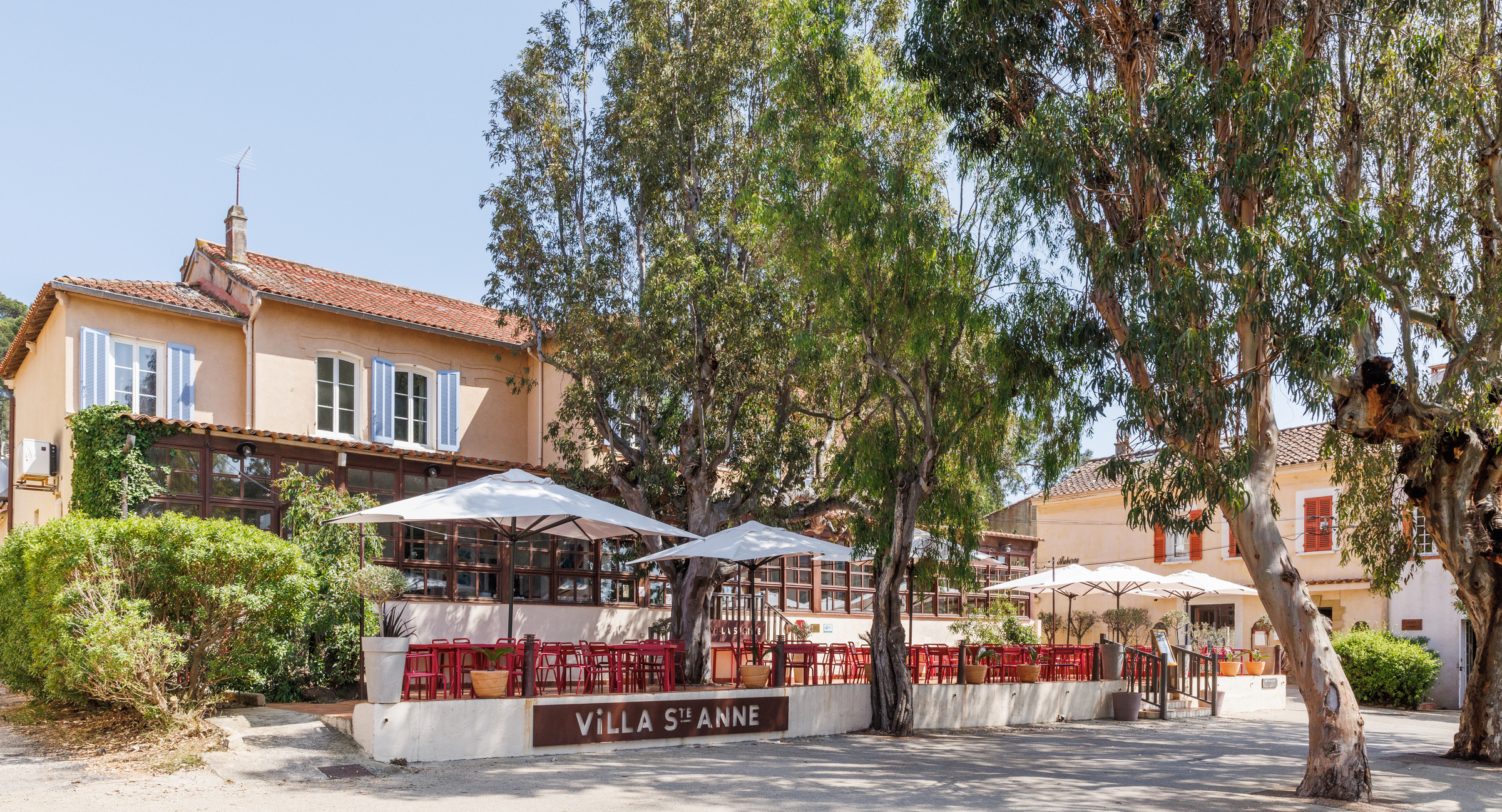 Welcome To
La Villa Sainte Anne
Fall in love with Porquerolles
Open from April 4th to November 5th 2023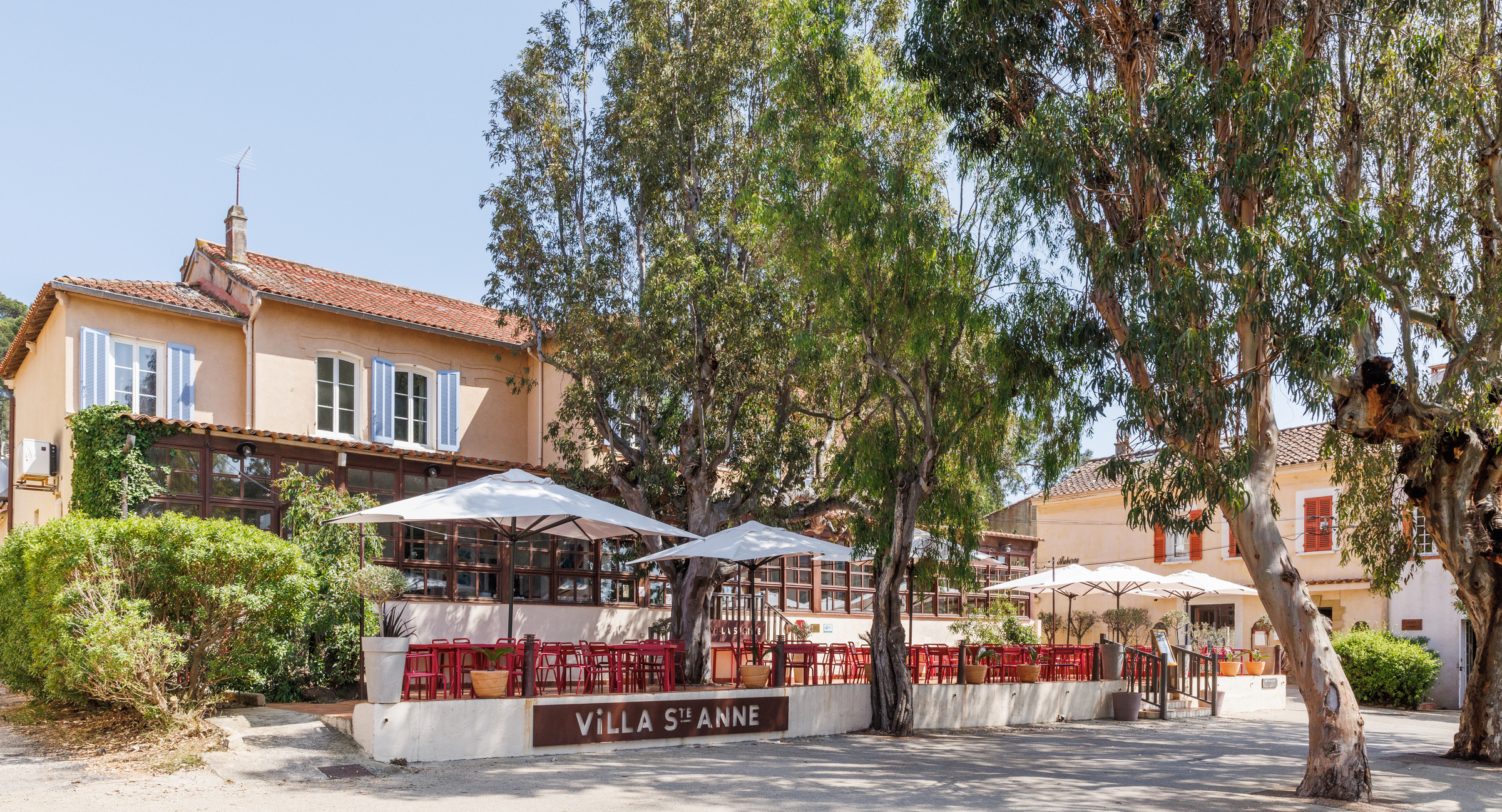 Over a century of hotel savoir-faire
La Villa Saint Anne 3-star hotel restaurant embodies the perfect destination in Porquerolles. If you're looking for an idler break, brace up to discover one of the most ancient and prestigious hotel on the island, inside the village where Provençal sun never ceases to shine. La Villa Saint Anne's origins go back to 1910 when the construction started. Soon after that, François Joseph Fournier offered the island as a wedding gift to his wife.
The couple's purpose was always to develop this extraordinary land while preserving the exceptional environment. Fournier / Le Ber's family has been leading this establishment with a great deal of passion and commitment for four generations. This very place contributes to Porquerolles' standing and proudly displays Maître-Restaurateur and Esprit Parc National certification labels.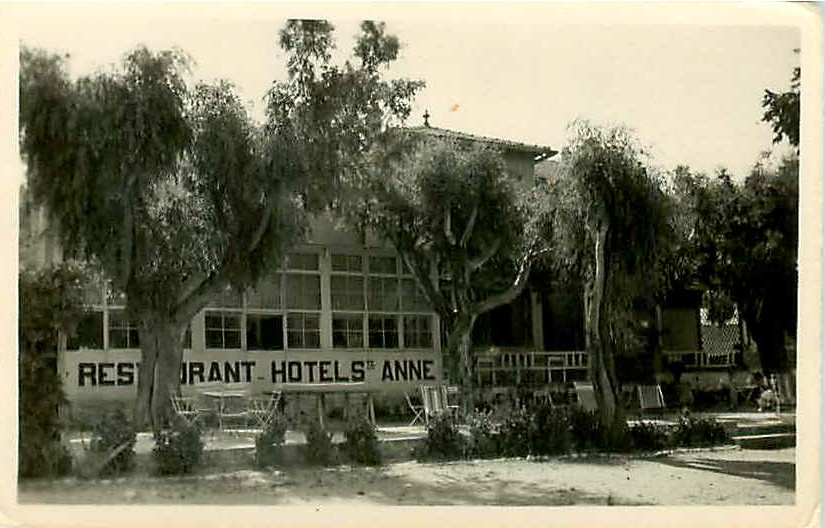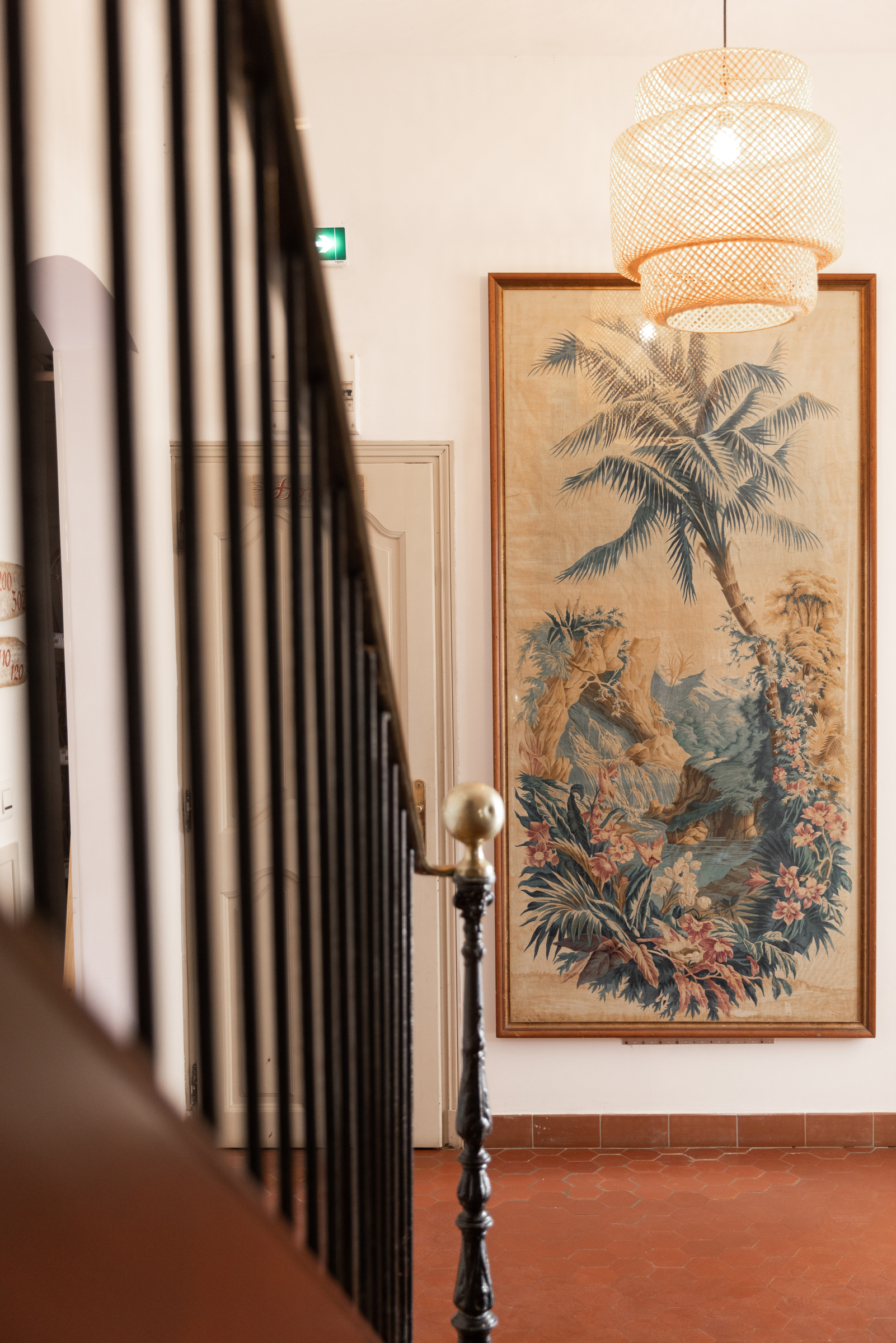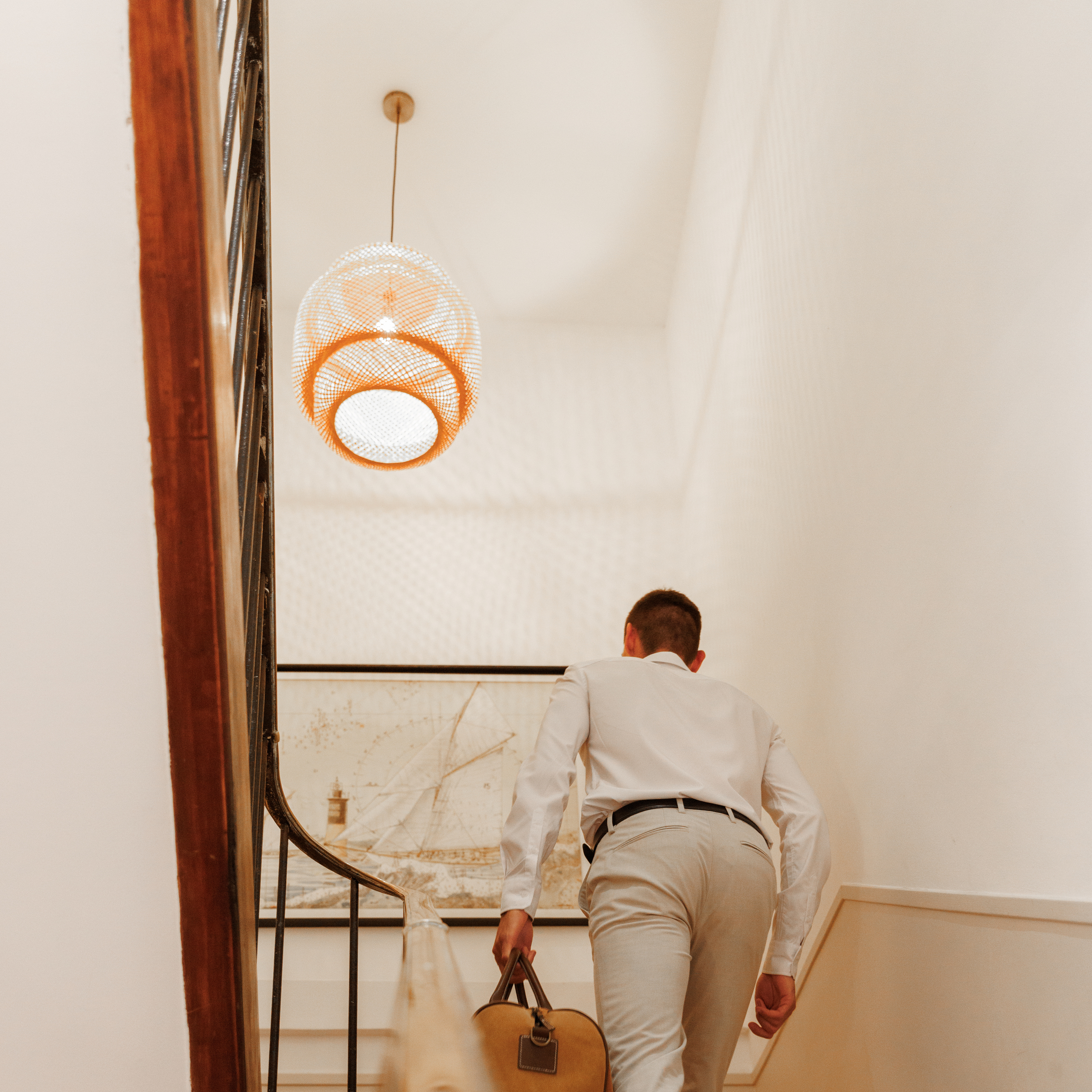 An accommodation shaped by Provençal appeal
Provence will show you its true colors, literally with the ochre façades of la Villa Sainte Anne surrounded by pine forest and metaphorically with the excitement of la Place d'Armes.
All day long, you can enjoy the village life which serves as the starting point of various leisure and relaxation activities. Close to the pathways of the sea, it allows you to discover the pristine treasures of Porquerolles.
As for the night, we offer you the peaceful comfort of one of our 25 bedrooms equipped with air conditioning, whatever category you pick: Tradition, Supérieure or Familiale.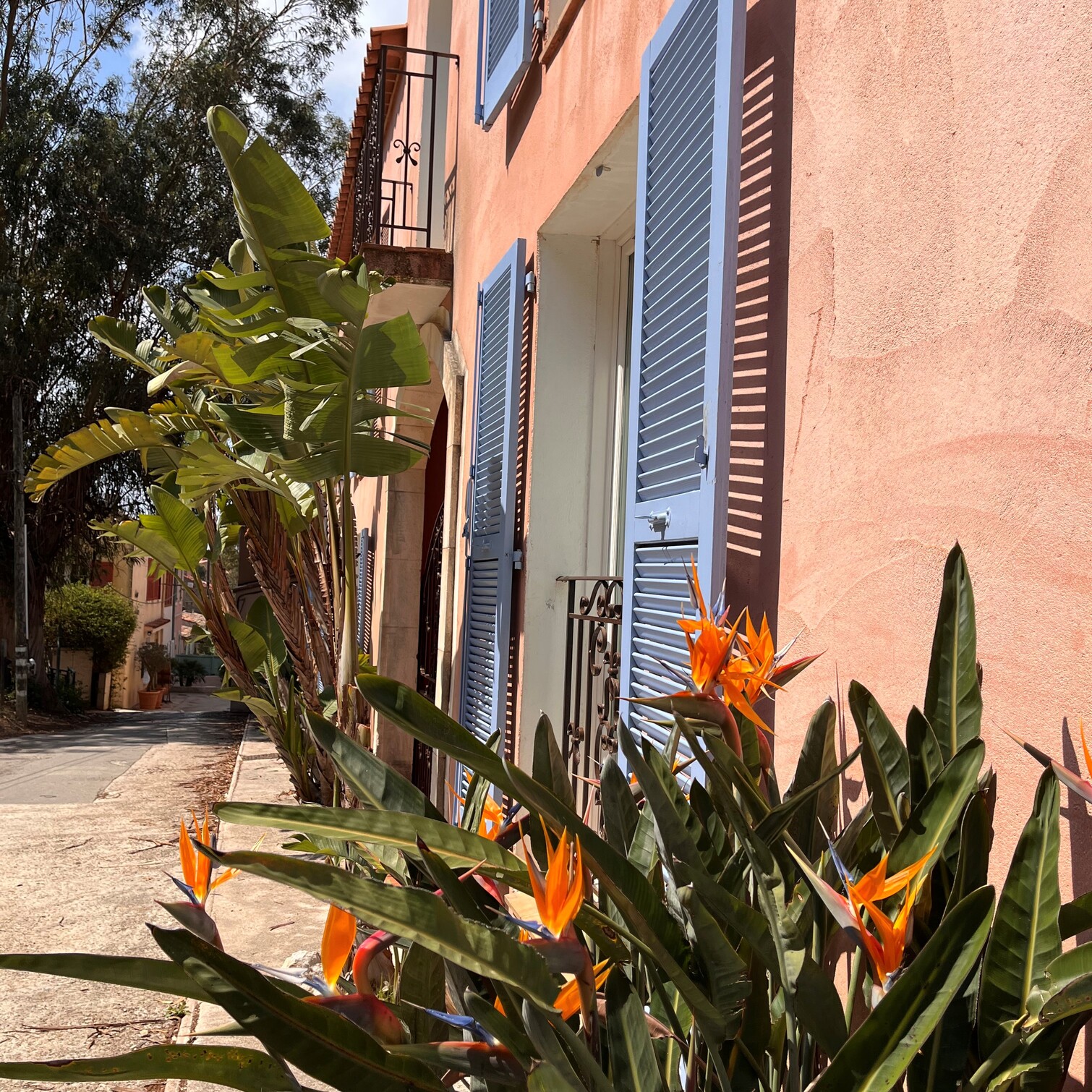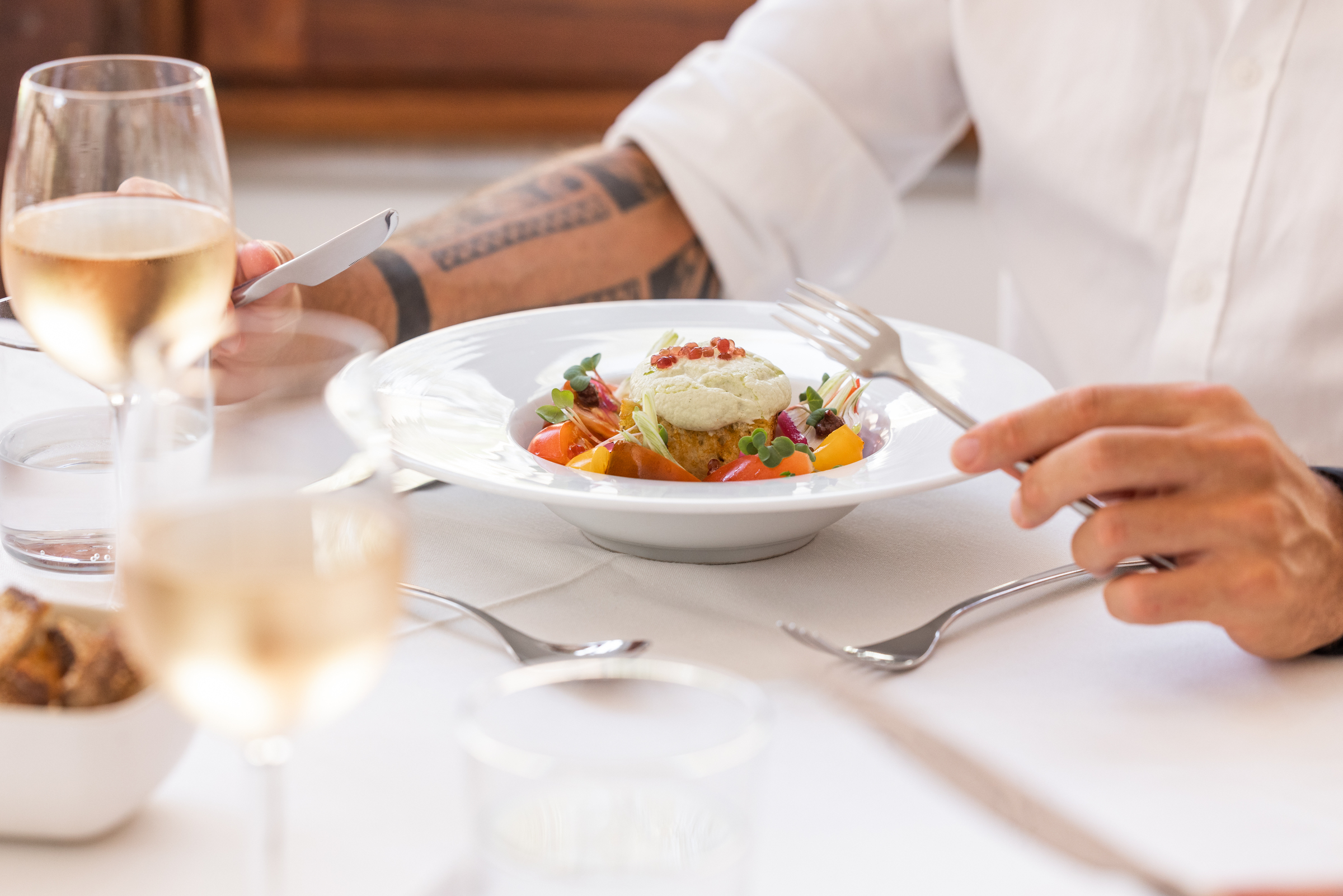 A semi-gastronomic table
We firmly believe that escaping reality has to go through your palate. That is why our chef Benjamin Dufossé and his team imagined a subtle mix of flavors you will discover through an unrivalled menu often renewed. What to expect? A touch of modernity and unique tastes.
La Villa Sainte Anne's restaurant is keen to prepare a generous breakfast buffet, a fresh and light luncheon and a delicate dinner.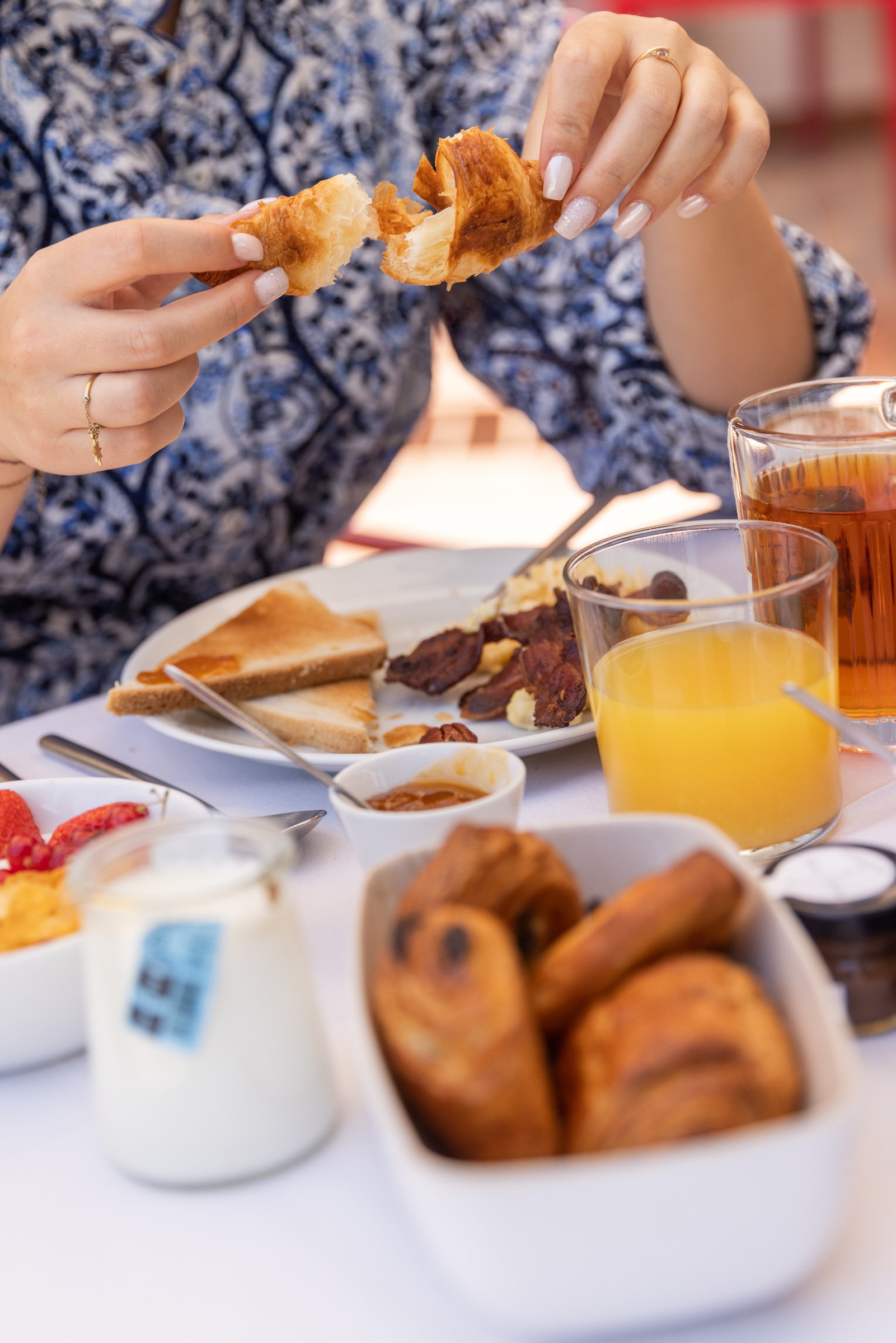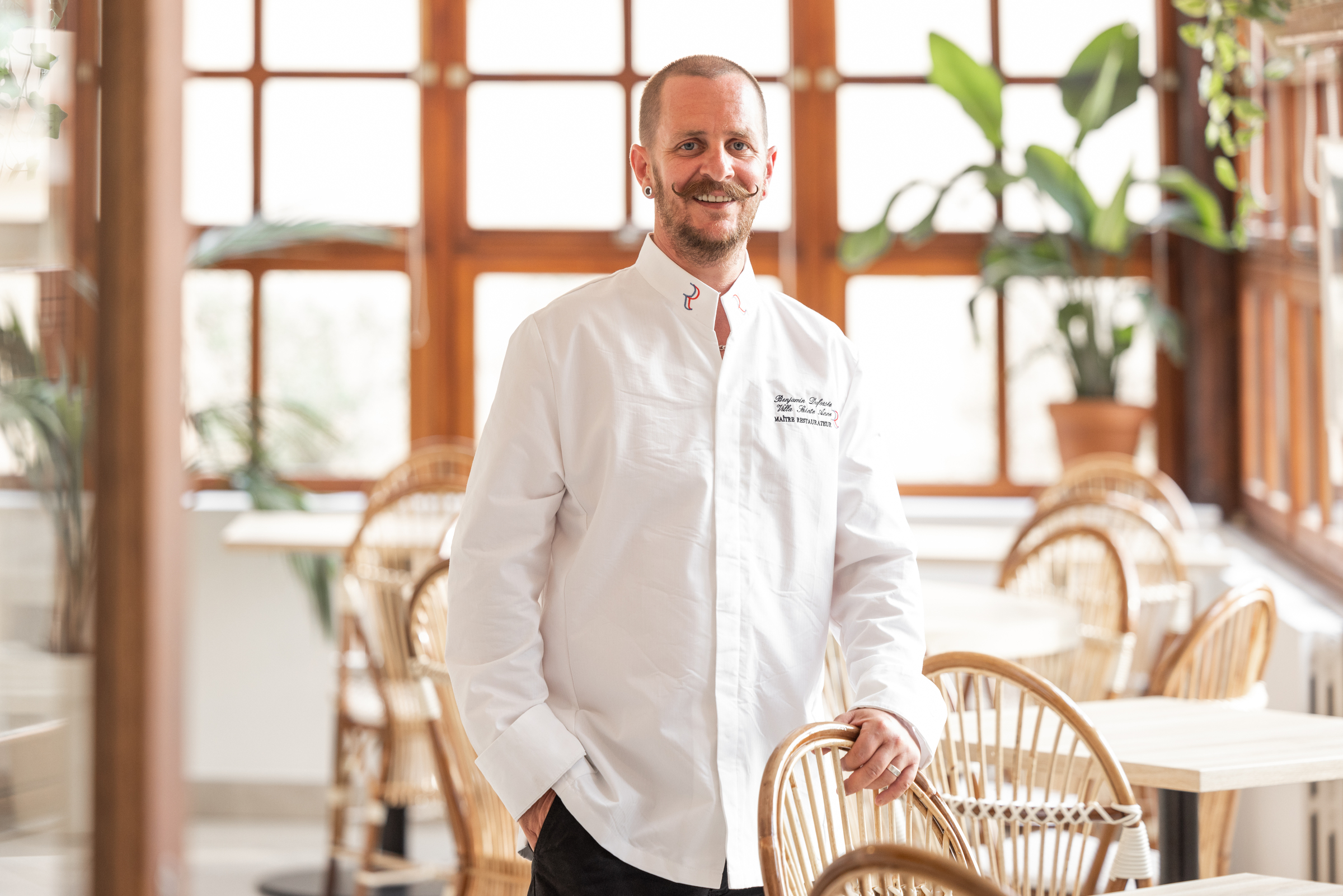 Memorable events
3-star hotel restaurant La Villa Saint Anne offers different options to spend a pleasant time with people. Under the supervision of Sandra Delamotte, the establishment's team can help you create a tailor-made event.
La Villa Saint Anne can welcome up to 30 people. Let your wishes become reality with the different options offered by the restaurant.
One the restaurant's inside rooms can be used as a meeting room for 15 people if you put the tables as a U or 20 people if arranged as a theater.
Icing on the cake: fun and unique activities can be enjoyed at any time.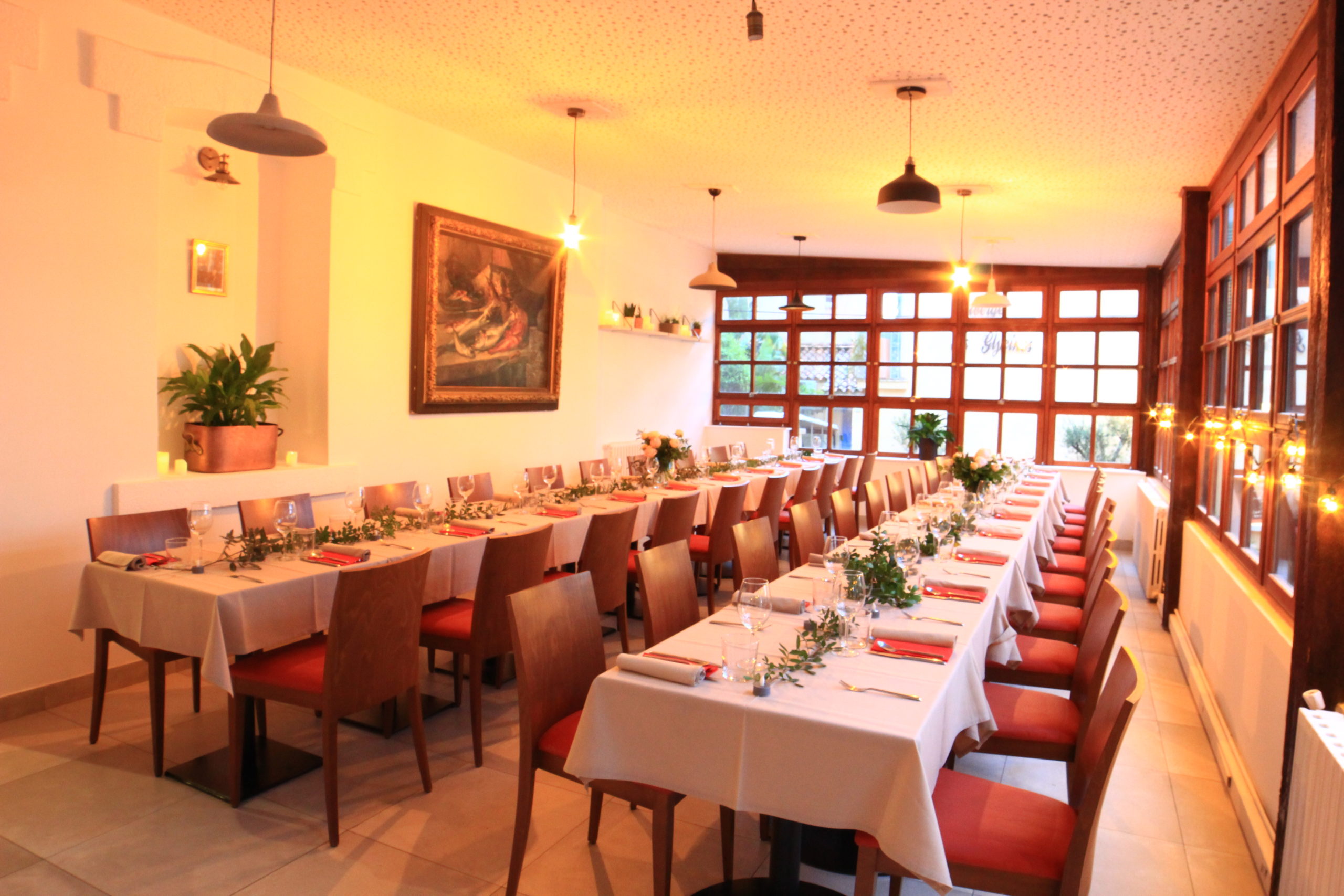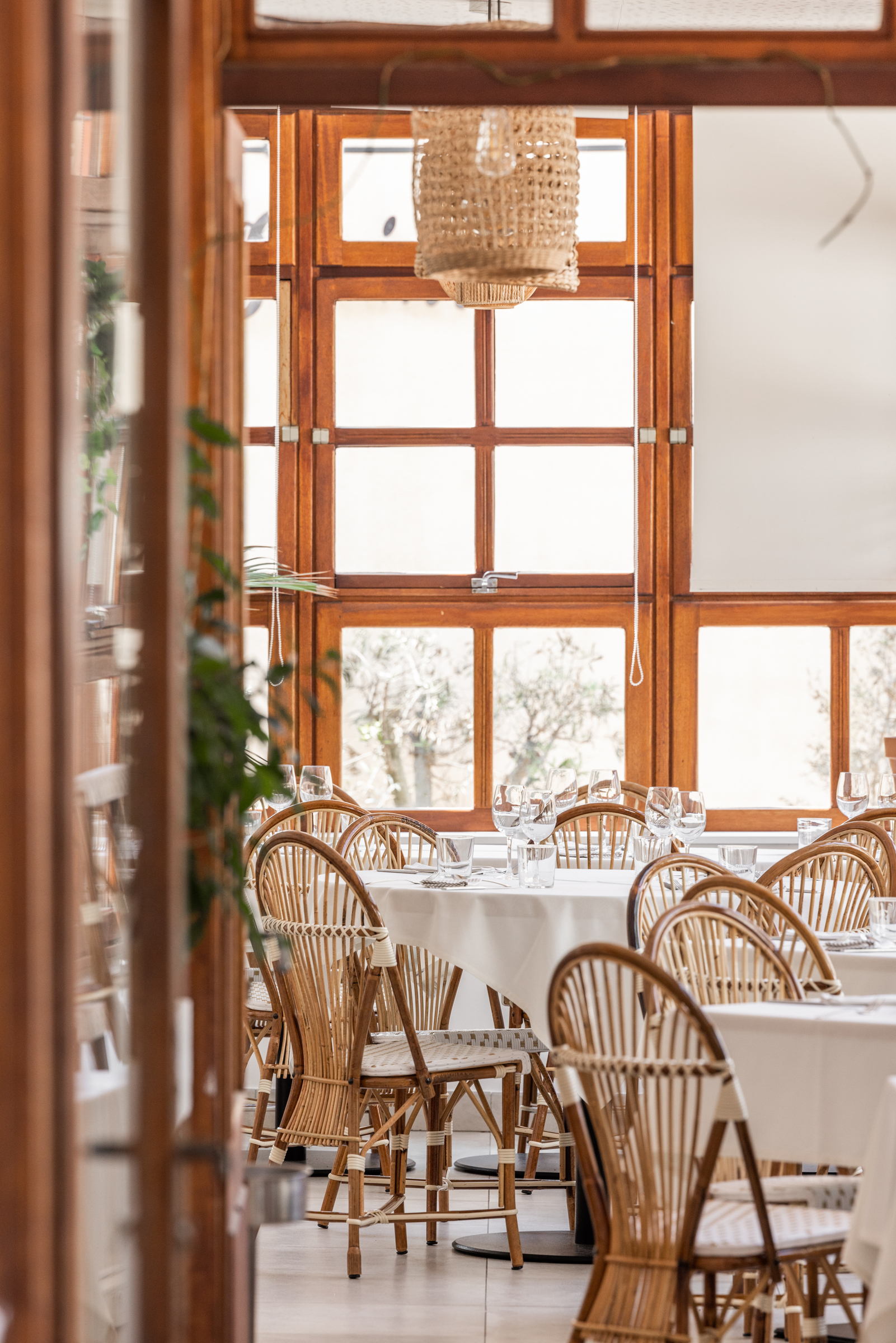 Under Porquerolles' sun
These 7 kilometers long and 3 kilometers wide little paradisiacal place is only twenty minutes away from the Giens' peninsula by boat. The Îles d'Or archipelago is full of treasures: paradisiacal beaches, wild rocky inlets, turquoise waters, hikes in the National Park of Port-Cros, bike excursions along beautiful vineyards…
May you be an fan of idleness or an adventurer willing to discover Provence's marvels, we assure you: Porquerolles is a pristine treasure you will never forget!